Upcoming Event: Teaching with Clickers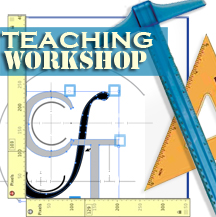 Join us for this upcoming Teaching Workshop!
Teaching with Clickers
Date & Time: February 2, 4:10-5:30
Facilitator: Dan Morrison, Graduate Teaching Fellow
Format: Teaching Workshop
Audience: Graduate Students and Post-Docs
Classroom response systems ("clickers") are technologies that enable teachers to rapidly collect and analyze student responses to multiple-choice (and sometimes free-response) questions during class.  With clickers, instructors can engage in many activities that promote active and collaborative learning in large and small classes, including lecture courses.  The session includes a hands-on demonstration of how clickers work with PowerPoint, and a discussion of the pedagogical opportunities and challenges associated with their use. The workshop will explore questions and activities that make the most of these systems, as well as solutions to common challenges involved in teaching with clickers. During a portion of the workshop, participants will share and discuss ideas for clicker questions and activities in discipline-based breakout groups, so if you've used clickers yourself, bring a few ideas to share with your colleagues.