CIRTL Coffee Hour 2/21: On the job market: Varied paths to the Professoriate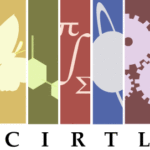 The 2011-2012 CIRTL Coffee Hour Series provides an opportunity for STEM (science, technology, engineering, & math) graduate students and post docs to get together online and talk about careers and the academic job search. The series is facilitated by a mix of young faculty who have recently secured positions and more seasoned tenured faculty. This year's focus is: The Academic Job Market:  Navigating the Search and Creating the Career.
The fifth Coffee Hour of the 2011-12 academic year will be held Tuesday, February 21, 2011, from 1 to 2 pm Central, and will feature panelists discussing their varied paths along their careers. Of note: panelist Joseph Conrad, is a graduate of the CFT's Teaching Certificate Program, and panelist Mike Myers is a 2011-12 Teaching as Research Fellow.
On the job market: Varied paths to the Professoriate
Traditionally we think of the PhD graduate jumping right into a faculty position with possibly a year or two postdoc in between. But what about other paths such as longer post docs, post docs at governmental labs, teaching post docs? How about some time in industry, the military, at the lab bench or somewhere else? What is to be gained and lost? If your path is less traditional how do you highlight the strengths of your path when applying for a tenure track position? What have you done? Come hear several people talk about their alternative career paths and engage in discussion about those 'varied paths to the professoriate.'
Panelists:
Joseph Conrad, Post doc, Vanderbilt Institute for Global Health, Vanderbilt University
Omar R. Harvey, Post doc, Pacific Northwest National Laboratory, Texas A&M University alum
Mike Myers, Mechanical Engineering, Vanderbilt University
Mark Connolly, Assistant Scientist, Wisconsin Center for Education Research, University of Wisconsin-Madison

Coffee Hours are held on the 3rd Tuesday at 1:00pm CT in the CIRTL online classroom. There is no need to preregister, just contact Vanderbilt's CIRTL Program Coordinator, Jean Alley, or visit the Coffee Hour websitefor more information.