Upcoming Event: What is SoTL?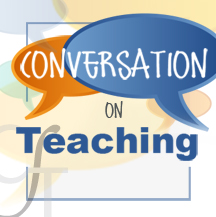 Join us for this upcoming Conversation on Teaching!
What is SoTL?
Date & Time:      February 16, 4:10-5:30
Facilitator:           Nancy Chick, Assistant Director
Format:                Conversation on Teaching
Audience:           Faculty, Graduate and Professional Students, Post-docs, and Staff
The scholarship of teaching and learning (SoTL) is a way of treating teaching as a scholarly activity by posing questions about our students' learning and its relationship to the ways in which we teach.  SoTL practitioners collect and analyze evidence of their students' learning to understand what happens in the classroom more fully and promote learning more effectively.  In this session, participants will explore how they might adopt this perspective and ask meaningful questions about their teaching and their students learning in ways that align with their disciplinary research practices.