Upcoming Event: Assessing Student Learning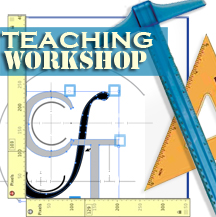 Join us for this upcoming teaching workshop!
Assessing Student Learning
Date & Time:      March 20, 4:10-5:30
Facilitator:           Nancy Chick, Assistant Director
Format:                Teaching Workshop
Audience:           Faculty, Graduate and Professional Students, Post-docs, and Staff
This session will equip participants with strategies to better understand what and how their students are learning—or not learning.  Assessments can reveal misconceptions, help students assess their own learning, save time in your teaching, and collect evidence to document an effective classroom.  Such assessment techniques will help make visible students' thinking and learning, including the significant and often rich moments in the learning process that occur before the final products of exams and essays.  These strategies can be used for formative or summative assessments and for documenting student learning in applications, dossiers, and scholarship of teaching and learning (SoTL) projects.