Celebration of Teaching Spotlight: Teaching Certificate Recipients
The CFT, in conjunction with the Graduate School, invite you to join us on Wednesday, May 2nd in celebrating teaching on the Vanderbilt campus, including the 2011-12 recipients of the Teaching Certificate:
Jenna Toennies Gorlewicz, Mechanical Engineering
Mike Myers, Mechanical Engineering
Margarita Prieto, Chemical & Biomolecular Engineering
Elizabeth Adolph, Chemical & Biomolecular Engineering
Jessica Riviere, German
Katie McEwen, German
Abby Olena, Biological Sciences
Rob Brucker, Biological Sciences
Wenyue Du, Biological Sciences
Kim Scott, Masters of Liberal Arts and Sciences
Ebany Martinez-Finley, Medicine
Angela Cowser, Religion
Menghun Goh, Religion
Beth Koontz, Anthropology
Becky St. Clair, Psychology
Kate Pride-Brown, Sociology
Jessica Riviere, graduate student in the department of German & Slavic Languages will be a featured speaker at the Celebration. She'll speak about her experiences in the Teaching Certificate Program: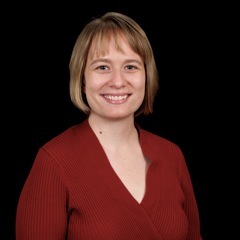 Jessica began her teaching certificate her first year teaching at Vanderbilt, but made the most progress towards completion in the last year and a half. A common theme through her projects has been effective integration of cultural knowledge into the language classroom. Her cycle three project centered on a survey measuring student perceptions of learning goals in the intermediate classroom. Completing the teaching certificate has helped her develop the skills of a reflective teacher who systematically tries to improve how much her students learn.
Please join us. We ask that you RSVP to the Celebration of Teaching by May 1. The celebration includes remarks by:
Richard McCarty, Provost and Vice Chancellor for Academic Affairs
Dennis Hall, Vice Provost for Research and Dean of the Graduate School
John Sloop, Senior Associate Dean, College of Arts and Sciences
Emily Nacol, Political Science, Junior Faculty Teaching Fellow
Jessica Riviere, German, Teaching Certificate Recipient
Celebration of Teaching Program (Wednesday, May 2, 2012)
4:00-4:30 Reception & Posters
4:30-5:00 Welcome by Richard McCarty, Acknowledgments by Derek Bruff, Featured Speakers, Awarding Teaching Certificates by Dennis Hall
5:00-5:30 Reception & Posters