The Future of Educational Technology?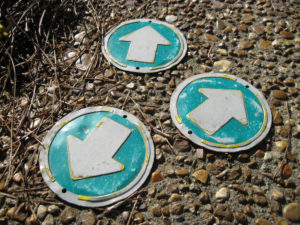 by CFT Director Derek Bruff
I'm currently serving on a committee tasked by the Chancellor to explore how the university can use digital technologies, particularly social media, to enhance our teaching, research, and service missions. Each committee member is taking a turn to share the current technology landscape at Vanderbilt as s/he sees it. My turn to share the CFT's perspective came around last week.
Here's the Prezi I used for my presentation. You can click the forward arrow to move through the Prezi one step at a time, or use your mouse to pan and zoom freely around the Prezi.
Here are a few of the ideas and perspectives I shared with the committee:
We had a rich discussion at the committee meeting that day, with good questions raised about the "value added" of particular technologies, best practices for using particular technologies, and the importance of identifying what Vanderbilt uniquely offers. See this recap for a bit more on these questions.
I'll leave you with the following statement from Dan Morrison, one of our graduate teaching fellows who is also assisting the committee. It's powerful.
"Engaging students in important, unstructured problems and working with them to find solutions is probably the key to Vanderbilt's success as a learning institution."
How do you see technology enhancing the teaching mission of the university? Should technology change how or what we teach at Vanderbilt?
Image: "Choices," by me, Flickr (CC)