Fall Orientations Scheduled for New Faculty and Teaching Assistants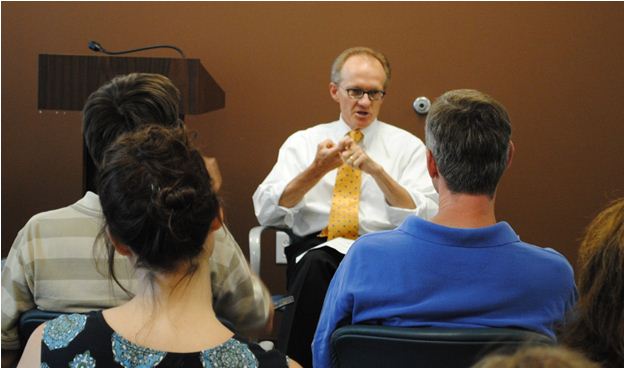 At Vanderbilt, we believe research and teaching can be — indeed must be — united.  Just as you ask innovative and challenging questions in your research, your efforts in the classroom or the laboratory challenge your students to experience your discipline and the world in new and different ways.
Each fall the Center offers two orientations:
Teaching at Vanderbilt, an orientation for faculty of all ranks who are new to Vanderbilt, sponsored by the Office of the Provost and the Center for Teaching.  This event will provide new faculty with an opportunity to meet with some of Vanderbilt's best teachers, as well as get to know other incoming faculty colleagues. This event will be held from 3 to 5 p.m. on Wednesday, August 15th, 2012, at the CFT. Those interested in attending can RSVP by August 8th by Registering Online or by calling the Center for Teaching at (615) 322-7290.
Teaching Assistant Orientation (TAO) offers effective strategies for the varied teaching duties assumed by Teaching Assistants and provides information on campus resources available to TAs. Participants at TAO also receive an opportunity to practice their teaching skills and receive feedback on their teaching from experienced teachers. This orientation will be held from 9 to 3:30 p.m. on Thursday, August 16th, 2012, in Buttrick Hall. TAs interested in attending should register for this event.
Additionally we encourage the teaching community here at Vanderbilt to use this site and the Center's other resources over the course of their careers at Vanderbilt.   We look forward to seeing you at the Center for Teaching and wish you a most enjoyable fall semester.
Welcome to Vanderbilt!