Save the Date: GradSTEP January 26, 2013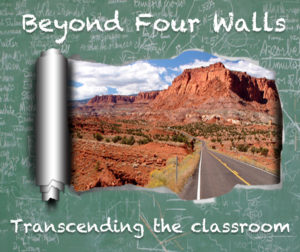 Held in January each year, GradSTEP provides several workshops and discussions on teaching, learning, and professional development issues across the disciplines. All Vanderbilt graduate and professional students, as well as post-doctoral fellows, are invited to attend.
GradSTEP 2013 will focus on the theme Beyond Four Walls: Transcending the Classroom and will be held Saturday, January 26, in Buttrick Hall. The event will begin with a plenary session in which a panel of faculty members discuss how they transcend the four walls of the classroom in their teaching practices, and will feature Nancy Chick (English), Sharon Shields (Human & Organizational Development), and Barb Stengel (Teaching & Learning).
Participants then select workshops in three sequential sessions. Workshops include:
Grading Efficiently: Finding the Time to Grade Fairly
Flipping the Classroom
Teaching with Case Studies
Making Discussions Safe
Writing in the STEM Classroom
Beyond Templates: Effective Powerpoint Design
Transitioning to Professorship: Teaching Statements and Portfolios
Beyond the Ivory Tower: Alternative and Non-Academic Career Choices
Finding Teaching Moments in the Field: Learner-centered Field Research Programs
Adding Spatial Dimensions to Teaching
Lunch is provided for registered participants!  Registration for GradSTEP is available now.