Reminder: gradSTEP is tomorrow!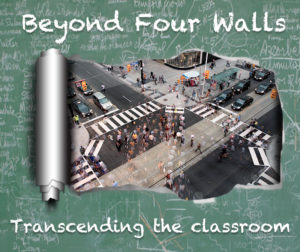 As many of you know, GradSTEP is happening this Saturday (January 26th) from 9:00am to 3:05pm in Buttrick Hall. Saturday's schedule includes:
9:00-9:30              Check-in, Buttrick Atrium (first event begins at 9:30 AM)
9:30-9:45              Opening Remarks
9:45-10:45           Plenary Panel: "Beyond four walls: transcending the classroom"
10:55-12:00         Session I Workshops
12:00-12:45         Lunch (Free to registered participants!)
12:45-1:50           Session II Workshops
2:00-3:05              Session III Workshops
We are looking forward to a great day of workshops and discussions on teaching, learning, and professional development issues across the disciplines. The event will begin with a plenary session in which a panel of faculty members discuss how they transcend the four walls of the classroom in their teaching practices, and will feature Nancy Chick (English), Sharon Shields (Human & Organizational Development), and Barb Stengel (Teaching & Learning). Participants then select workshops in three sequential sessions. Workshops include:
Grading Efficiently: Finding the Time to Grade Fairly
Flipping the Classroom
Teaching with Case Studies
Making Discussions Safe
Writing in the STEM Classroom
Beyond Templates: Effective Powerpoint Design
Transitioning to Professorship: Teaching Statements and Portfolios
Beyond the Ivory Tower: Alternative and Non-Academic Career Choices
Finding Teaching Moments in the Field: Learner-centered Field Research Programs
Adding Spatial Dimensions to Teaching
Social Pedagogies: Motivating Students through Social Media and Authentic Audiences
Graduate Student Teaching Event for Professional Development (GradSTEP) is co-sponsored by the Graduate Student Council and the Center for Teaching.
It's not too late to register for gradSTEP. Have a friend or colleague who might be interested in coming to gradSTEP? Send them to this page to register!
Have you seen the blog posts written about gradSTEP? Check them out: