A Career Symposium on May 30th: Where Can You Go With a Science PhD?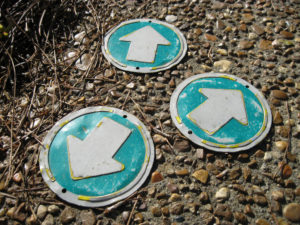 The Biomedical Research Education & Training (BRET) Office of Career Development and the Vanderbilt Medical Alumni Association are sponsoring a career symposium on May 30th for graduate students and post-docs in the sciences. From the press release:
Think you know what a career in academia looks like? Think again! Our myriad of speakers have pursued various staff and faculty careers in diverse academic environments, from research universities, to government agencies, to professional schools and teaching colleges. Join us as we explore these career options and discuss key skills required for success in varied fields.
The symposium features a keynote address, "Negotiating for Success," by Vanderbilt's Shari Barkin; brief presentations by nine speakers representing very different career paths; a lunch; and breakout sessions on a variety of topics. One of those breakouts considers the role of teaching in careers at three different types of institutions:
Panelists Harold Olivey (Indiana University Northwest), Michelle Penn-Marshall (Hampton University), Klarissa Hardy (Lipscomb University) hail from three different types of institutions with different expectations for teaching and research. The discussion will focus on their roles as teachers, whom they are teaching, their workloads, and how they balance teaching and research.

Discussion topics will include:

The institutional culture regarding the importance of teaching and the role as a teacher
Balancing both research and teaching
The expectations of tenure at the various institutions represented
Register here for the symposium by May 26th.

Image: "Choices," Derek Bruff, Flickr (CC)