College Teaching: A Panel for Future STEM Faculty – October 14th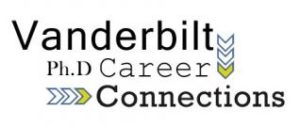 As part of their PhD Career Connections series, Vanderbilt's Biomedical Research Education & Training (BRET) Office is hosting a panel on college teaching for PhD students in the sciences. The panel is scheduled for 9-10am on Tuesday, October 14th, and features Mark Forsyth, Associate Professor of Biology at the College of William and Mary, and Yanice Mendez-Fernandez, Assistant Professor of Biology at Trevecca Nazarene University.
PhD Career Connections is a monthly seminar series about career options for PhD scientists. Speakers from a diverse range of exciting scientific careers present their career path and share insights from their professional experiences. The series is run by VUMC PhD students and postdoctoral fellows and sponsored by the BRET Office of Career Development. Advance registration is requested for all seminars.
To register for the college teaching panel, click here.