Seminar on Effective Teaching Strategies for International Faculty
V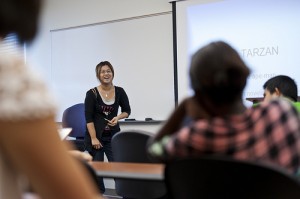 anderbilt's English Language Center is offering a seminar on effective teaching strategies for international faculty. Targeted toward faculty members who have a first language other than English, the seminar will help participants hone their teaching skills for the US university classroom context.
The program will include interactive sessions that give participants opportunities to develop and practice effective teaching strategies and instructional language as well as micro-teaching demonstrations that provide an opportunity for individualized feedback.
The program begins the week of January 12th and meets weekly. Registration information can be found here: http://www.vanderbilt.edu/elc/programs/intfaculty.php.
.