Thinking STEM, Teaching STEM: A Blog Series
By Vivian Finch, CFT Graduate Teaching Fellow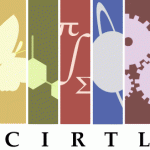 The CFT is in the second week of a new weekly blog series, "Thinking STEM, Teaching STEM," as a way to spotlight some of the videos produced at Vanderbilt for the CIRTL MOOC course, "An Introduction to Evidence-Based Undergraduate STEM Teaching," which drew on the expertise of experienced STEM faculty, educational researchers, and representatives of university teaching centers.  As previously mentioned, the series will loosely follow the thematic trajectory of the course through the following topics:
Principles of Learning
Student Motivation
Inclusive Teaching
The Role of Lectures
Inquiry-Based Labs
If you would like to see other installments of this blog series, please click the tag "Thinking STEM, Teaching STEM" at the bottom of this post.  To access the videos featured in this series on YouTube, please the CFT's YouTube channel or go directly to our blog playlist here.
Principles of Learning: Prior Knowledge
Week 1: What Do Students Bring to the STEM Classroom? (Part 2)
Last week, we examined when student misconceptions can come into play in the classroom.  Dr. Shane Hutson, Associate Professor of Physics at Vanderbilt University, offered us a glimpse into what kinds of Physics misconceptions students bring into his classroom and discussed from where those misconceptions come.
Student misconceptions can form in a variety of different ways and can vary from discipline to discipline.  Often, those misconceptions can be difficult to uncover and analyze, but it helps to know what kinds of student misconceptions we might encounter as instructors in our respective disciplines.  Student misconceptions fall somewhere within the spectrum of misconception types, from proposition-level misconceptions (easier to address) to embedded beliefs (difficult to address).  Understanding where misconceptions fall on this spectrum can help determine what approach to use in addressing those misconceptions in class.  A small misconception may only require a clarification of terminology, whereas more deeply held misconceptions that constitute mental models or belief structure may require a more intentional approach.
Once identified, how do we handle student misconceptions? Dr. Hutson discusses how he tackles misconceptions with the help of clickers and peer instruction in his classroom.
Peer instruction can serve as a useful tool to activate students' prior knowledge on a particular topic, surface student thinking around that topic, and uncover misconceptions and mental models that may affect student learning in the moment and down the road.  It allows students to engage in and evaluate their own learning process, as well as discover and adjust their own prior knowledge.  If you want to learn more about peer instruction, check out Eric Mazur's Peer Instruction: A User's Manual, available in the CFT's library.
Additional resources:
For more information on types of student misconceptions and how to activate students' prior knowledge, please see the videos below, featuring Michele DiPietro, Director of the Center for Excellence in Teaching and Learning at Kennessaw State University, and CFT Director Derek Bruff.  Also consult the CFT's Teaching Guide on Classroom Response Systems.
For help in what types of student misconceptions you may encounter in your discipline, begin your search here.