Thinking STEM, Teaching STEM: A Blog Series
By Vivian Finch, CFT Graduate Teaching Fellow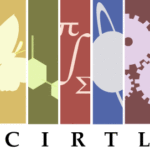 The CFT is now in the sixth week of the weekly blog series, "Thinking STEM, Teaching STEM," as a way to spotlight some of the videos produced at Vanderbilt for the CIRTL MOOC course, "An Introduction to Evidence-Based Undergraduate STEM Teaching," which drew on the expertise of experienced STEM faculty, educational researchers, and representatives of university teaching centers.  As previously mentioned, the series will loosely follow the thematic trajectory of the course through the following topics:
Principles of Learning
Student Motivation
Inclusive Teaching
The Role of Lectures
Inquiry-Based Labs
If you would like to see other installments of this blog series, please click the tag "Thinking STEM, Teaching STEM" at the bottom of this post.  To access the videos featured in this series on YouTube, please the CFT's YouTube channel or go directly to our blog playlist here.
Principles of Learning: Application of Knowledge
Week 5: Putting Thinking into Practice (Part 2)
Last week, we examined concepts of practice and feedback in the classroom and why they are important for students' learning process.  This week, we're exploring what practice and feedback can look like more concretely in the STEM classroom.  Structured practice in the classroom can range broadly, with options such as multiple-choice questions, data visualizations, and peer instruction.  All of these practice options largely depend not only on the learning objectives set forth by instructors for the course, but also on the sort of student learning or thinking that instructors want to measure or make visible.  Accordingly, the type of practice will inform the feedback generated.  A peer instruction approach, for example, will put an emphasis on peer feedback in student learning, while multiple-choice poll questions involves general classroom feedback rather than individualized feedback.  Ultimately, a varied assessment approach will generate both summative and formative feedback, so students can get a better picture of where they are in their learning process.
In the following video, Dr. Anita Mahadevan-Jansen, Professor of Biological Engineering at Vanderbilt University, explains how she applies the challenge cycles approach for structuring practice and feedback in her classroom (Cordray, Harris, & Klein, 2009).  The challenge cycles approach centers on the presentation of one overarching challenge that appeals to students, which encourages them to not only engage with classroom content, but to move through different stages of intellectual inquiry: brainstorming, multiple perspectives, research & revise, test your mettle, go public.
Dr. Mahadevan-Jansen stresses the importance of providing frequent feedback during the various challenge cycles phases.  Moreover, she encourages her students to revisit previous challenges after having received feedback and rework their ideas and answers.  Ultimately, Dr. Mahadevan-Jansen noticed that her students were applying this problem solving approach to their own lives beyond the classroom.
Come back next week as we begin to discuss motivation and learning in the STEM classroom!
Additional resources:
For more information on how to structure classroom practice and provide feedback for students, please see the video below, featuring Dr. Derek Bruff, Director of the Center for Teaching.  For more information on the challenge cycles approach, please see the 2009 article written by David S. Cordray, Thomas R. Harris, and Stacy Klein here.