Thinking STEM, Teaching STEM: A Blog Series
By Vivian Finch, CFT Graduate Teaching Fellow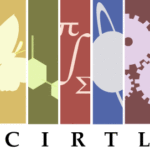 The CFT is now in the third week of the weekly blog series, "Thinking STEM, Teaching STEM," as a way to spotlight some of the videos produced at Vanderbilt for the CIRTL MOOC course, "An Introduction to Evidence-Based Undergraduate STEM Teaching," which drew on the expertise of experienced STEM faculty, educational researchers, and representatives of university teaching centers.  As previously mentioned, the series will loosely follow the thematic trajectory of the course through the following topics:
Principles of Learning
Student Motivation
Inclusive Teaching
The Role of Lectures
Inquiry-Based Labs
If you would like to see other installments of this blog series, please click the tag "Thinking STEM, Teaching STEM" at the bottom of this post.  To access the videos featured in this series on YouTube, please the CFT's YouTube channel or go directly to our blog playlist here.
Principles of Learning: Knowledge Organization
Week 3: Moving Towards the Big Picture (Part 1)
This week we're looking at what it means to help our students see the big picture in our respective disciplines.  The move towards big picture thinking and complex knowledge organization can sometimes be difficult for students, so it is important for us as instructors to identify where our students are in that process.  As novices, students are often unfamiliar with how experts in the discipline organize their knowledge.  Teaching students how to make connections between ideas and organize their knowledge like experts moves the students beyond the development of routine expertise towards adaptable expertise.
Dr. Kathy Friedman, Associate Professor of Biological Sciences at Vanderbilt University, and Dr. Jennifer Osterhage, Lecturer in Biology at the University of Kentucky, discuss how they made student knowledge organizations visible through the use of concept maps in their Genetics course and how these knowledge structures related to student performance on tests.
For Dr. Friedman and Dr. Osterhage, the concept maps were helpful in understanding how their students organized their knowledge and how it differed from the knowledge organizations they identified as important learning objectives for their course.  Moreover, it gave students the opportunity to be reflective about their own learning process and where they were in it.
Come back next week for more from Dr. Friedman and Dr. Osterhage on strategies for helping students develop their knowledge organization!
Additional resources:
For more information on building adaptive expertise and knowledge organizations, please see the videos below, featuring our CFT Director, Derek Bruff, and Michele DiPietro, Director of the Center for Excellence in Teaching and Learning at Kennessaw State University.
For more information on concept maps, check out the University of Alberta's Centre for Teaching & Learning page on concept maps here.