Thinking STEM, Teaching STEM: A Blog Series
By Vivian Finch, CFT Graduate Teaching Fellow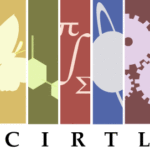 The CFT is now in the eighth week of the weekly blog series, "Thinking STEM, Teaching STEM," as a way to spotlight some of the videos produced at Vanderbilt for the CIRTL MOOC course, "An Introduction to Evidence-Based Undergraduate STEM Teaching," which drew on the expertise of experienced STEM faculty, educational researchers, and representatives of university teaching centers.  As previously mentioned, the series will loosely follow the thematic trajectory of the course through the following topics:
Principles of Learning
Student Motivation
Inclusive Teaching
The Role of Lectures
Inquiry-Based Labs
If you would like to see other installments of this blog series, please click the tag "Thinking STEM, Teaching STEM" at the bottom of this post.  To access the videos featured in this series on YouTube, please the CFT's YouTube channel or go directly to our blog playlist here.
Student Motivation: Motivation and Learning
Week 5: Classroom Climate and Motivation
Building on last week's post on why motivation matters for student learning, this week we're exploring why classroom climate can have a big impact on student motivation.  The climate instructors establish and cultivate in their classrooms can have lasting effects for student motivation and ultimately student learning in a course, both individually and collectively.
So what is classroom climate? Ambrose et. al. (2010) define classroom climate as "the intellectual, social, emotional, and physical environments in which our students learn. Climate is determined by a constellation of interacting factors that include faculty-student interaction, the tone instructors set, instances of stereotyping or tokenism, the course demographics (for example, relative size of racial and other social groups enrolled in the course), student-student interaction, and the range of perspectives represented in the course content and materials" (p.170).
Sometimes, we as instructors can be unaware of all of the different levels in which classroom climate can affect student motivation and learning.  The most easily identifiable effects of classroom climate include student participation levels, student community, and student perception of instructor approachability.  If we examine classroom climate more closely, however, we can find much more than just these three areas.  Climate can affect everything from student affective dispositions to the approach of classroom knowledge construction to lasting perceptions of an entire field of study.
In the following video, Dr. Michele DiPietro, Director of the Center for Excellence in Teaching and Learning at Kennessaw State University, discusses the many elements of classroom climate, how instructors can construct, communicate, and influence that climate, and how it can impact student motivation and learning.
Dr. DiPietro not only examines several aspects of the impact of classroom climate, but also offers tools to instructors for how to construct a supportive classroom climate – one that cultivates student motivation and learning.  These tools include increasing inclusivity in the classroom, effective communication of expectations, and an awareness of student classroom behaviors.
Come back next week as we continue to discuss motivation and learning in the STEM classroom!
Additional resources:
For more information and ideas on classroom climate, please see Cornell University's Center for Teaching Excellence page on Classroom Climate.  For even more information on student motivation, please see the CFT's Teaching Guide on the subject here.
Ambrose, S. A., Bridges, M.W., DiPietro, M. & Lovett, M.C. (2010). How learning works: Seven research-based principles for smart teaching. San Francisco, CA: Jossey Bass.