Vanderbilt CIRTL Programs for Future STEM Faculty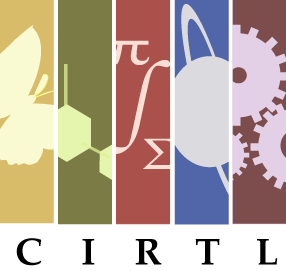 The Vanderbilt University Center for the Integration of Research, Teaching, and Learning (VU-CIRTL) is offering three programs for science, technology, engineering, and mathematics (STEM) graduate students and postdocs interested in future faculty careers. Details below, with information about CFT connections in parentheses.
Evidence-Based Teaching Workshop – This two-day workshop (June 4th and 5th) is designed for future STEM faculty interested in an introduction to evidence-based teaching strategies. (Some sessions will be offered by Center for Teaching staff, and the workshop is loosely based on the open, online STEM teaching course offered by the CFT and the CIRTL Network each year.)
Teaching-as-Research (TAR) Program – Teaching-as-research involves the deliberate, systematic, and reflective use of research methods to develop and implement teaching practices that advance student learning. The TAR Program offers a structured opportunity for future STEM faculty to engage in this approach to teaching. (This program was offered by the Center for Teaching from 2008 to 2012, and influenced later CFT programs, including the SoTL Scholars program and our current BOLD Fellows program.)
Tiered Mentoring Program – This brand new program focuses on helping participants navigate issues of identity and authority in a variety of teaching contexts, including classroom instruction and one-on-one mentoring in the lab or office. The program is open to senior faculty, junior faculty, postdocs, and graduate students.
The Evidence-Based Teaching Workshop is scheduled for next week, but the other two programs include opportunities this summer, as well as in the fall and next spring. Stipends are available for participants in some cases. Learn more about all three programs on the VU-CIRTL website. Applications for all programs are due Monday, June 1st.
CIRTL is a network of 21 research universities collaborating in the preparation of STEM graduate students and postdocs as future faculty members. Vanderbilt has been a member of CIRTL since 2006, and CIRTL funding has supported a variety of CFT activities in recent years, including our BOLD Fellows program. VU-CIRTL is led by Professor of Biomedical Engineering Anita Mahedevan-Jansen, who is a strong supporter of effective teaching as well as graduate student and postdoc professional development.