Training PhDs in the Biomedical Sciences: A Health Sciences Education Grand Rounds, July 8th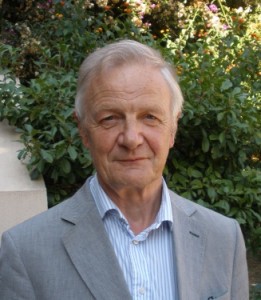 Science faculty involved in graduate education at Vanderbilt might be interested in next month's Health Sciences Education Grand Rounds talk by Dr. Michael Mulvany, Professor Emeritus, Department of Biomedicine, Aarhus University, Denmark.
Dr. Mulvany will share some of the changes that are underway in the European Union as they seek to modernize the way they train PhDs. His talk is titled "Common Understanding for PhD Training: The ORPHEUS Perspective," and is scheduled for Wednesday, July 8th, from 12 to 1 p.m. in 214 Light Hall. Lunch is provided for those who register.
More information on Michael Mulvany and ORPHEUS, the organization he represents, is available below.
Dr. Mulvany is Professor Emeritus, Dept. of Biomedicine, Aarhus University in Denmark. His scientific career has focused on the structure and function of small arteries and their role in the development of hypertension. Most recently, he has turned his efforts to Ph.D. education as a key contributor to ORPHEUS (Organisation for PhD Education in Biomedicine and Health Sciences in the European System). ORPHEUS is an association of European biomedical and health science faculties and institutions committed to enhancing Ph.D. training by the development of best practice standards, fostering collaboration amongst training institutions, and strengthening career opportunities. ORPHEUS is composed of  over 100 members across the European Higher Education Area. The overall goal of this effort is to maximize the impact of biomedical scientists in the field of medicine and in society in general. Dr. Mulvany has been a tireless advocate for the development of comprehensive standards that  foster effective Ph.D. training. He has represented ORPHEUS throughout Europe and the world while developing a network of like-minded collaborators and contributors.