Learn About Vanderbilt's New Classroom Response System Friday, August 11th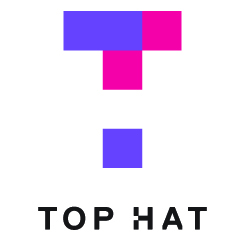 Top Hat is a "bring your own device" (BYOD) classroom response system that makes use of students' personal mobile devices (phones, tablets, laptops) as response devices. BYOD systems offer a number of logistical and pedagogical advantages over traditional, "clicker"-based systems.
Top Hat is the first classroom response system to be adopted campus-wide and is now available for free to all faculty, students, and staff. In this session, participants will become familiar with the basic functions and features of the product that allow instructors to rapidly collect and analyze student responses to questions posed during class. This virtual introductory session will get you up and running with the new system.
Introduction to Top Hat Webinar
Date: Friday, August 11th
Time:10:00am
Location: An email with the link for you to join the webinar will be sent prior to the event.