September 5-6: The Open Classroom, Two Days of Teaching Visits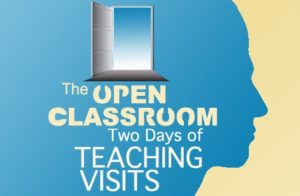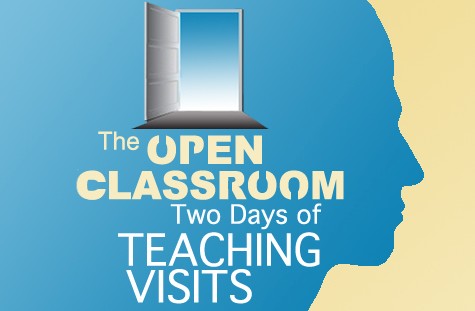 The Center for Teaching will host "The Open Classroom: Two Days of Teaching Visits" Sept. 5 and 6. This program will showcase examples of best teaching practices featuring talented faculty from across the university.
During the event, faculty hosts will open their classrooms to registered faculty and graduate student visitors. These visitors will attend their choice of 40 courses over the two days, culminating in a reception from 3 to 4 p.m. Sept. 6 in the Central Library Community Room. The reception will offer attendees the chance to reflect on observed teaching methods and celebrate the teaching and learning missions of the university.
"During our Open Classroom event, visitors will observe exemplary instructors practicing diverse pedagogies," said Derek Bruff, director of the Center for Teaching. "While traditional teaching visits will still take place throughout the semester as part of our other programs, our Open Classroom event offers an intensive view of the many strategies our faculty use to engage students."
"The Open Classroom and the teaching visits program help to foster community among faculty," Vice Provost for Learning and Residential Affairs Cynthia Cyrus said. "Instructors can take advantage of these rare opportunities to observe peers firsthand and to reflect upon the art of teaching with their peers."
All faculty and graduate students are welcome to register for the Sept. 5 and 6 Open Classroom event by visiting this website for courses that best fit their interests and schedules.
Each registration for a class visit will equal one entry in a raffle for a $100 gift certificate for the Nashville Originals restaurant group. The raffle winner will be announced during the Open Classroom reception at Central Library on Sept. 6.