Vanderbilt Instructors Open Their Classoom Doors on September 5th and 6th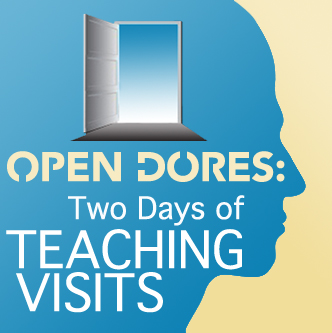 Would you like to watch one of your colleagues teach to see how they manage the classroom, engage students, or address challenging subjects? Do you ever feel like you toil in private to learn how to teach? You're not alone.
Too often in higher education we instructors do not have the opportunity to watch and discuss each other's teaching, and therefore we struggle in what Lee Shulman has called, "pedagogical solitude." The Center for Teaching has long worked to change this isolation by creating occasions for pedagogical community. For a second year, we are proud to offer two intensive days of teaching visits.
On September 5th and 6th, classes taught by some of the most well-respected and awarded teachers across Vanderbilt's many disciplines will open their classroom doors to faculty and graduate students. A complete list of participating faculty will be available mid-August on the Open Dores web page.