The Center for Second Language Studies to Offer Four New Working Groups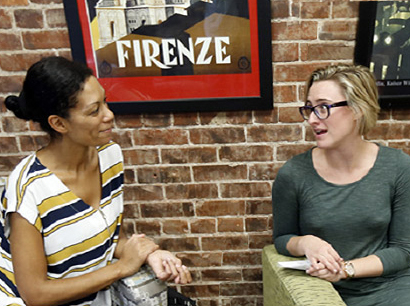 All language teachers and learners are all invited to participate in any (or all) of four CSLS working groups this year. All have initial meetings in the coming weeks.
---
Students as Filmmakers: Editing Tools in the Foreign Language Classroom
First Meeting: Thursday, Sept 14th 3 pm
Contact: Kate Schaller
This working group will discuss how instructors currently use film in the foreign language classroom, and will focus on ways that students can engage more creatively with film, using editing software. We will discuss film editing tools, such as iMovie, that students can use to create video essays, narrate video clips in the target language, and create short videos of their own. The goal of the working group will be to create lesson plans and materials that can be incorporated into the participants' language courses.
---
SLIVR (Second Languages, Immersion, and Virtual Reality)
First Meeting: Friday, Sept 15th 1 pm
Contact: Ted Dawson
An old and well-theorized concept in second language studies, "immersion" has suddenly gained currency with the popularity of virtual and augmented reality technologies (VR/AR) and their promises of providing "immersive" experiences. This working group will explore the applications of VR and AR in the foreign language classroom, seeking to understand how these technologies complicate our notions of language immersion, and how long-standing debates about immersion in SLS can inform critical conversations about the "new" immersive environments. While we will devote time to broader reflection on these issues, the main focus of the working group will be designing lessons that bring VR and AR to the FL classroom.
---
SLS Reading Group
First Meeting: Friday, Sept 22nd 2 pm
Contact: Ted Dawson
The reading group will meet monthly to discuss important articles and chapters in the fields of second language studies and applied linguistics. While we will mostly read recent texts, at our first meeting we will discuss a classic of the field, Claire Kramsch's "Privilege of the Nonnative Speaker." (PMLA 112.3 (1997): 359–369.)
---
Digital Tools for Inclusive Language Learning
First Meeting: Friday, Sept 29th 3 pm
Contact: Kaleigh Bangor
What is an inclusive setting for language learning? How can language instructors work against replicating an array of social inequalities to create diverse and democratic classrooms? In this working group, we will examine these issues and how they impact both language teaching and learning. Digital tools and resources will be called upon to address these challenges.