Technological Tools and Methods for Teaching Premodern Japanese Materials: Will Fleming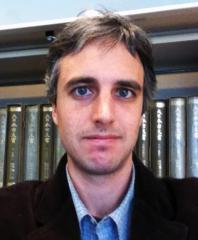 A blog series by Bryan Lowe
Assistant Professor of Religious Studies,
Religious Traditions of Japan and Korea
---
At the Association of Asian Studies Annual meeting this past March, I organized a roundtable entitled: "Digital Pedagogy for the Analog Past: Technological Tools and Methods for Teaching Premodern Japanese Materials." The idea was to have four specialists of premodern Japanese studies from four different disciplines (art history, literature, history, and religious studies) share digital tools they use in the classroom for teaching about premodern Japan.
The presenters teach on three continents in diverse institutional settings. They introduced a range of projects including digital note taking, problem sets, timelines, and a collaborative web page. Since the goal of the panel was in part to share some our experiences and the tools themselves, we also decided to publish short summaries of our findings with links to the relevant materials.
Although the panel was designed by Japanese studies specialists, the tools and findings are relevant for the humanities more generally. Below are summaries and links for the four panelists. In addition to these presentations, audience members and our discussant, Haruko Wakabayashi, also shared a variety of exciting digital projects such as ReEnvisioning Japan and The Heian Bibliography Project.
The blog series continues with this summary from Will Fleming at the University of California Santa Barbara.
"Problem Sets" in the Humanities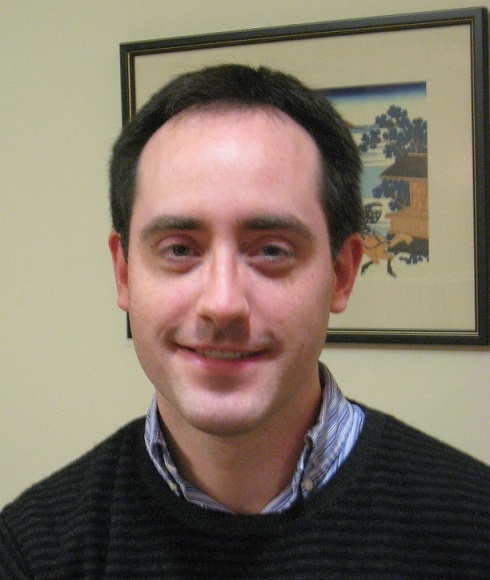 Will Fleming, Assistant Professor
University of California Santa Barbara
Drawing on an assignment type more familiar to students in the sciences, I have occasionally incorporated "problem sets" as a complement to more conventional coursework in my undergraduate teaching in the humanities. At its simplest, the humanities problem set
consists of a small set of interrelated "problems" that are presented along with a set of specific resources and reference materials that are sufficient to solve them. The purpose of the assignment as articulated on the problem set itself is to familiarize students with a variety of electronic resources and online databases that will prove useful to them in their undergraduate education and beyond. The broader objective is to create a controlled space with relatively few variables in which students can experience the challenges, processes, and rewards of scholarly research in the humanities. Ideally, having gotten a taste of archival work and the excavation of knowledge, as opposed to merely consuming the fruits of scholarship written up by others, students will acquire enthusiasm for original research.
As seen in the accompanying example problem set, the task is first to identify a selection of images, terms, and passages, then to determine the link or interrelationship that connects these individual pieces. Students may approach this however they like with the knowledge that the specified resources, together with a bit of ingenuity, are all they need to arrive at the "solution." These resources include some of the usual suspects, such as Google Images, Google Books, and the journal databases JSTOR and Project Muse. There are also lesser-known image databases (in this case the Yale University Library Digital Collections and the Yale University Art Gallery's eCatalogue), museum collections such as that of the Museum of Fine Arts Boston (which is rich in Japanese holdings), and other databases such as ArtStor. All of these resources are either open-access or free to students through university library subscriptions. In another problem set for this same class, I also had students search not just for but within individual items. For example, one problem was to determine what types of performance are depicted on a set of famous folding screens showing Kyoto and its environs in great detail in the early 1600s. The screens are viewable in remarkably high resolution on the "e-Museum" website, where students can explore them down to the most minute detail.
I have found that problem sets not only garner positive feedback, but are often the most popular assignment in a given course. Students appreciate the problem set for several reasons. There is of course an element of the scavenger hunt to it, with the structure itself allowing for concrete, methodical achievement. There is the appeal of working with visual sources. There is also a collaborative element: students are free to work together, although they must provide their own individual write-ups of the solutions. Unlike papers, there is, generally speaking, a single "right" answer (although not necessarily a single path to get there), so we also go over the completed assignment together in class, discussing what approaches we found most effective. This adds further to the collaborative feel of the assignment. Beyond all of this, most students also seem to appreciate the underlying pedagogical aim. One student later told me that the problem set was useful preparation for writing research papers not just in my course but in her other courses as well. In other instances, I observed students using the resources from the problem set in subsequent writing assignments. At a purely practical level, a further virtue of the assignment is that it is relatively easy to grade and suitable for delegation to teaching assistants or graders in larger lecture courses.
Of course, there are challenges, too. Just as it can be difficult to devise a good essay prompt, designing an effective problem set likewise requires considerable planning and effort. Not only must the individual problems be designed to make good use of the given resources and databases, but these pieces must be interrelated in some meaningful way. It is also challenging to find the middle ground or sweet spot in terms of difficulty. The puzzle must not be unreasonably difficult or impossible to solve, but it also must be designed so that students are forced to use all or most of the specified resources and cannot simply solve it in trivial fashion—i.e. by merely "googling" key terms. Indeed, given student reliance on Google as a substitute for in-depth archival research, another goal of the assignment is to get students to realize that an internet search is merely the starting point for further inquiry. There are many things that Google cannot do for us.
In the end, the effort required to design a good problem set is worth the payoff. Students get a feel for everyday scholarly work, and they glimpse the processes and labor behind the articles and books they read in class. Ideally the pleasures of discovery and tangible progress will impart some sense of the rewards, and the value, of original research in the humanities, helping transform students from passive consumers of scholarly labor into active creators of knowledge in their own right.
Read more from this blog series.