Syllabus Statements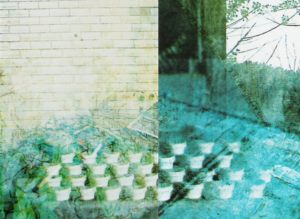 by Derek Bruff, CFT Director
It's that time of year. Time to update the syllabus for your fall course. Or maybe create a new syllabus from scratch. I feel like I'm ahead of schedule this year, since I updated the syllabus for my first-year writing seminar last Wednesday, a full week ahead of the first day of class. I didn't have much to change, however, and I left myself notes last year about what needed improvement. The little "Next Time" Word document I leave for myself each time I teach a course has turned into an important part of my teaching process!
There's a lot that goes in a syllabus: course goals, contact information, required readings, class schedule, and more. Beyond the logistical information, however, a syllabus creates a set of expectations among students for the semester ahead. A warm, inviting tone in a syllabus can help students get excited about a class and view their instructor as approachable and invested in their success (Harnish & Bridges, 2011; Ishiyama & Hartlaub, 2002). I spend a lot of space in my syllabus previewing the kinds of activities and assignments coming later in the semester, in an effort to get students excited about what they will learn and create.
When it comes to explanations of class policies and universities resources, it can be hard to strike the right tone with students. What do you want to say about digital devices in the classroom or academic integrity or options for students with disabilities? Sometimes, it's not even clear what those policies could or should be, or what resources are available. For instance, many instructors aren't sure how to talk about their role as mandatory reporters of sexual misconduct, as reported by the Chronicle of Higher Education last week.
The Center for Teaching regularly gets requests from instructors asking how to address policies and resources in their syllabi. We have collected sample syllabus statements on a variety of topics in our Syllabus Design teaching guide, available on our website. There you'll find sample statements on Title IX mandatory reporting (thanks to Project Safe), use of personal pronouns, student privacy in digital learning, classroom civility, and much more. Along with the statements, we've included information on Vanderbilt policies and resources where relevant, as well as summaries of research and links to further reading.
A few statements on a syllabus will not by themselves create the kinds learning environments we want our students to experience. Those statements need to be supported by discussion and by interaction. But a good syllabus statement provides a starting point for building rapport and a reference point when learning gets complicated. As you work to set the right tone with your students at the start of classes, we hope you find our collection of sample statements useful. And if you'd like to talk to a Center for Teaching consultant about your syllabus, feel free to call (615-322-7290) or email (cft@vanderbilt.edu) to set up an appointment.
References
Harnisch, R., & Bridges, K. (2011). Effect of syllabus tone: students' perceptions of instructor and course. Social Psychology Education, 14, 319-330.
Ishiyama, J., & Hartlaub, S. (2002). Does the wording of syllabi affect student course assessment in introductory political science classes? PS – Political Science and Politics, 35(3), 567-570.
Image: "Rust rust rust," Jenna Post, Flickr (CC)