Upcoming Science Teaching Lunch on November 16th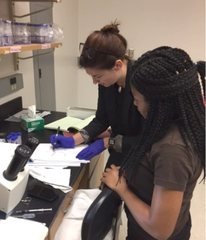 The Science Teaching Lunch series invites faculty from A&S science departments to discuss common teaching challenges and to seek ideas and solutions from colleagues and the literature on science teaching and learning. This fall, the series will focus on questions relevant to graduate student education.
The November teaching lunch will focus on using mentoring agreements with your research group. The lunch will be held November 16th, 12-1 in MRBIII 1202.
---