Science Teaching Lunch on more inclusive active learning classrooms: How groups of students are differentially impacted by active learning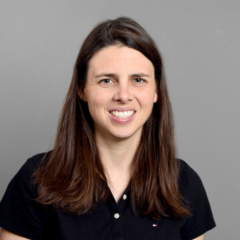 Join Professor Sara Brownell at a Science Teaching Lunch as she discusses her lab's work investigating some "off-target" effects of active learning. Professor Brownell writes, "To what extent do students experience college science classrooms differently because of their social identities? How has transitioning traditional lecture courses to active learning spaces impacted students? What can instructors do to create more inclusive college science classrooms? While there are well-established inequities in the representation of certain social identities in college biology courses, relatively little attention has been paid to possible inequities in the experiences of students in college biology courses.
This talk will focus on how the increased number of social interactions between students and instructors and among students in active learning classrooms can have both positive and negative impacts on students.  I will present work on LGBTQ+ students and students with anxiety, as well as highlight some concrete strategies to promote inclusion."
Lunch will be offered on a first-come/first-served basis. Friday, November 22, 12-1pm, MRBIII 1202.