The Traveling Stanzas: Poets for Science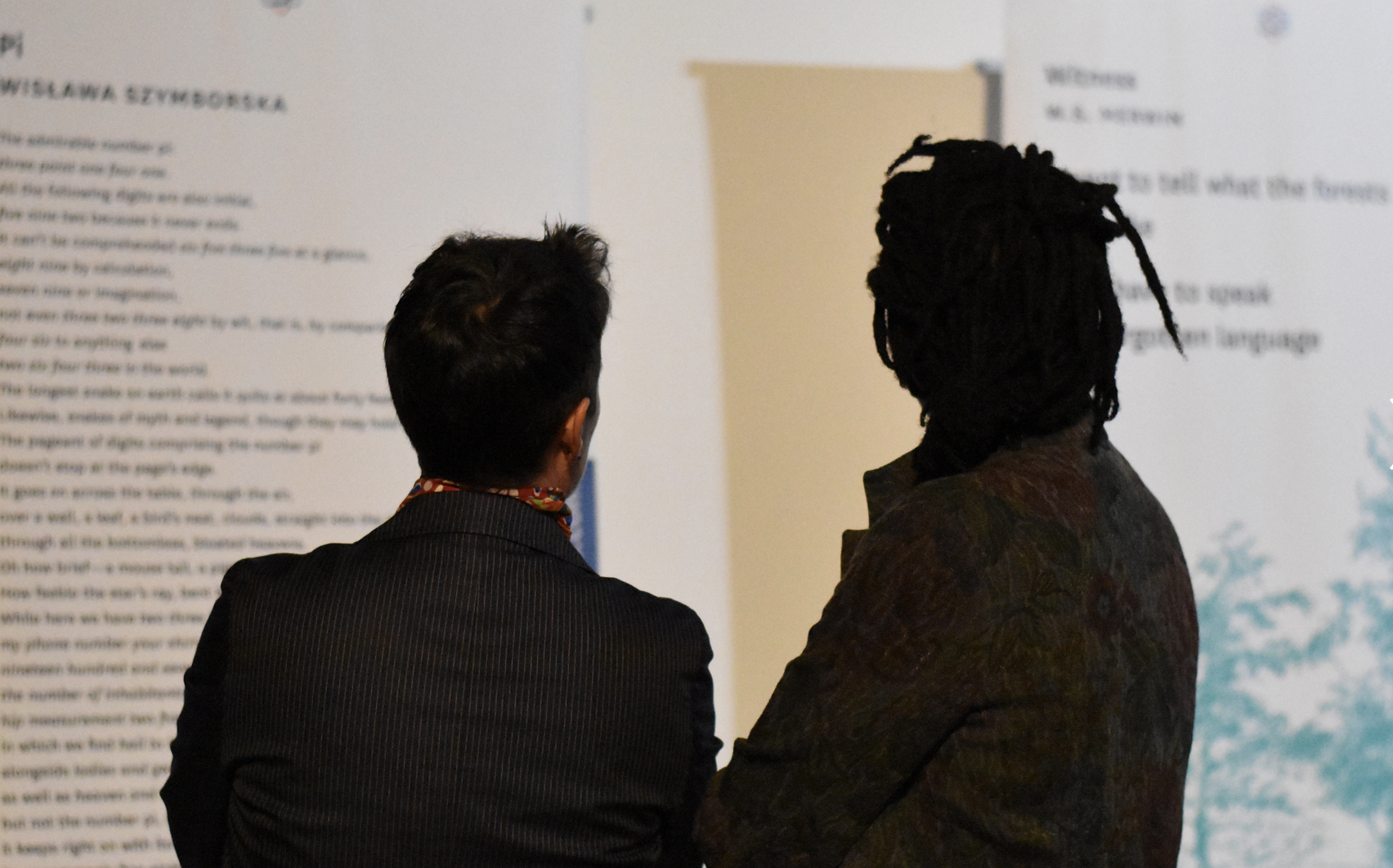 The Traveling Stanzas is an interactive exhibit that will be on display in the lobby of Buttrick Hall from Monday, Feb 3rd at 12 pm until Wednesday, Feb 5th at 4PM.  The Wick Poetry Center at Kent State University has driven innovation and generated national distinction for over three decades through its award-winning Traveling Stanzas project, which brings poetry to people's everyday lives in communities around the world.
At the inaugural March for Science, a global demonstration centered in Washington DC, a special edition of Traveling Stanzas titled Science Stanzas provided an opportunity for participants to discover the intersection of expressive writing and scientific inquiry.  The highlight of the display is twenty 7-foot banners with science-themed poems curated by Jane Hirshfield. Additionally, participants will develop emergent poems and work on a community thread poem to be read at the NASEM Town Hall.