From the Director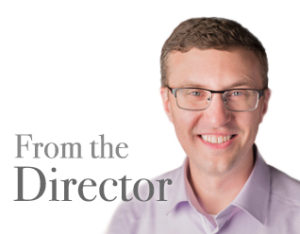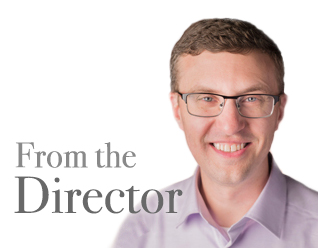 It's February, which means it's time for the CFT's annual Celebration of Learning! This is one of my favorite events of the year, an exhibition of student projects from around campus. The CFT staff and I often help faculty take a "Students as Producers" approach to their course and assignment design, and it's exciting to see the fruits of those assignments.
This year's Celebration of Learning will feature designs for children's playsets, capstone research on antibiotic resistance, a digital game about presidential campaign music, a virtual reality history of gender and technology, a video about roller coaster safety, a middle school lesson on fluorescent microscopy, and more, including projects from all four undergraduate colleges and schools.
I hope you can drop by Thursday, February 13th, between 2 and 4pm in Alumni Hall to see a picture of immersive learning across campus and get a few ideas for assignments in your courses!
In other news, I'm happy to announce that longtime CFT educational technologist Rhett McDaniel is now the CFT's assistant director for digital media. As that list of student projects above shows, digital media is playing an increasing role in teaching and learning at Vanderbilt, and Rhett leads the CFT's efforts to help faculty and other instructors create and use digital media in their teaching. He oversaw the launch of the CFT's One Button Studio last year, and he's planning new CFT programming around digital media for the coming year, working with CFT digital media specialist Carly Byer.
Rhett's new title reflects his leadership at the CFT, his work supporting faculty and other instructors, and his contributions to the mission of the CFT. Please tell Rhett congratulations when you see him!