Resources for Just-in-Time Online Teaching
***
PLEASE SEE THE UPDATED VERSION OF THIS POST.
***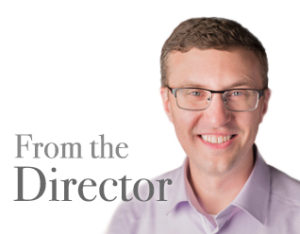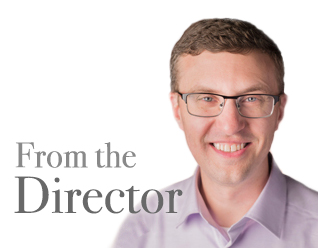 by Derek Bruff, CFT Director
As Vanderbilt prepares for potential impacts to our campus from the novel coronavirus (COVID-19), many faculty are wondering how they will continue to teach if they or their students aren't able to make it to class. Teaching in times of disruption, whether those disruptions are caused by health concerns, weather events, or travel delays, can be challenging. Fortunately, the Vanderbilt teaching community has access to a number of tools that can help instructors move elements of their classes online to support remote teaching and learning.
One starting place for thinking through options for online teaching is the Center for Teaching's guide called "Dealing with the Unexpected." The guide, written by CFT assistant directors Stacey Johnson and Rhett McDaniel, walks through several options for teaching continuity when you or your students can't make it to class, including technologies useful for sharing course content, hosting class discussions, and interacting with students.
Two particularly useful technologies mentioned in the guide are available through Brightspace, Vanderbilt's course management system. Virtual Classroom is a video conferencing tool that allows instructors to conduct and record live class sessions or office hours, similar to programs like Zoom or Skype. Kaltura Capture is a screencasting tool that allows instructors to create simple video lectures that can be shared with students.
For instructors interested in more detailed suggestions for moving their teaching online using Brightspace, Stacey Johnson has written a very helpful post on the Brightspace support blog called "Putting some of your course content online in a hurry? We have resources for you!" The post includes suggestions for those teaching seminar and discussion-based courses, those teaching lecture and larger courses, and those teaching other kinds of courses.
Designing an entire online course takes thoughtful planning and a fair amount of preparation. But moving elements of a face-to-face course online to maintain teaching continuity through disruptions can be done fairly efficiently, especially when faculty are willing to learn the basics of a new tool or two. Flexibility is important, both for faculty and students. Keep in mind that students who can't attend class might have limited Internet access or need to keep up with class using nothing more than a phone. As Stacey advises in her blog post, faculty should keep their expectations realistic, capitalize on technologies they are already using, and get help from colleagues.
The Center for Teaching is ready to provide that help. Faculty with questions about Brightspace tools are encouraged to check out the Center for Teaching's on-demand Brightspace resources or reach out for support by phone or email. On March 11 and 12, the Provost's Office of Faculty Affairs is hosting several workshops led by staff from the CFT and VUIT called "Tools for Putting Your Courses Online." Please let us know how we can be helpful as you practice some just-in-time online teaching.
One last recommendation: When national and international news is affecting our local campus, I like to reread the CFT's "Teaching in Times of Crisis" teaching guide. It's a helpful reminder that many of us have taught through challenging times in the past, and it suggests some simple steps instructors can take to make things a little easier on themselves and their students.
For more information on the university's response to the coronavirus, please see this page, which is updated regularly.