Service Learning for Sustainability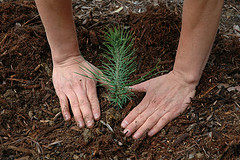 The CFT is proud to be a part of this event that addresses issues of environmental sustainability in the curriculum. On November 12th, from 8:30am to 4pm in the Wyatt Center on the Peabody Campus, the CFT and the Tennessee Higher Education Sustainability Association (THESA) will co-host a one-day workshop on integrating service learning and sustainability education. Civic engagement is at the heart of both service learning and sustainability, and community-based teaching has the potential to expand our conceptions of environment and environmentalism in important directions.  The purpose of the workshop will be to illustrate how this engagement can be fostered, building stronger bonds between the campus and the city.
Speakers will include:
Mayor Karl Dean
Douglas Perkins (Vanderbilt's Human and Organizational Development)
Laurel Creech (Chief Service Officer, Nashville Metropolitan Government)
Christopher Bowles (Director, Office of Environment and Sustainability, Nashville Metropolitan Government)
Deena Sue Fuller (Executive Director, Center for Service Learning and Civic Engagement, TSU)
David Padgett (History, TSU)
In addition to speakers, the workshop will offer interactive break-out sessions for participants to share resources and experiences, brainstorm new projects, establish connections, and explore future collaborations.
Registration is available through the THESA website. View the promotional flyer for this event.
Image: "Seedling Planting" by Flickr user USFS Region 5, Creative Commons licensed