Upcoming Event: A Conversation on Student and Faculty Expectations for Writing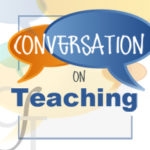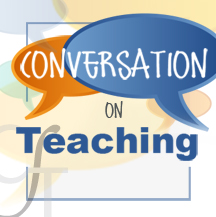 Have you registered for A Conversation on Student and Faculty Expectations for Writing? Register now for this Conversation on Teaching.
Co-Sponsored by the Writing Studio
Time & Date: Tuesday, September 27, 4:10-5:30
Facilitator: Derek Bruff, CFT Acting Director
Format: Conversation on Teaching
Audience: Faculty, Graduate and Professional Students, Post-docs, and Staff
In one class, an instructor may tell students that they are only allowed three grammatical errors per writing assignment. Another instructor may emphasize big ideas, telling her students that she will not focus on grammatical correctness. Within the same single course, one assignment might emphasize mastery of formal research and citation and another might encourage informal or creative responses to class materials.
As students navigate the demands of different writing assignments throughout their University careers, faculty expectations for writing may begin to appear idiosyncratic and arbitrary, varying with the whims of the individual instructor. Both students and faculty might find themselves wondering: What is good writing?
Students and teachers come to class with sometimes very different expectations about each other's responsibilities in the writing process and about how appropriately to balance structure and creativity in a given course.  Join us for a roundtable discussion among faculty, students, and staff about ways to negotiate conflicting expectations when writing is the measure of learning.
This conversation is part of the CFT's ongoing work on the topic of student and instructor expectations for teaching and learning.  The conversation is intended to be exploratory in nature.  You may not leave with lots of concrete strategies for negotiating expectations, but you should take away a better understanding of the issues and challenges involved.