Upcoming Event: Student Expectations – Academic Technology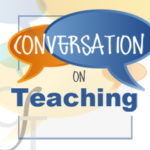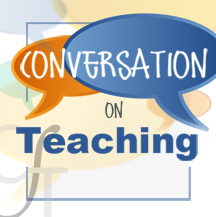 Have you registered yet?  Register Now for Student Expectations: Academic Technology.
Time & Date: Thursday, October 27, 4:10-5:30
Facilitator: Rhett McDaniel, Educational Technologist, CFT
Format: Conversation on Teaching
Audience: Faculty, Graduate and Professional Students, Post-docs, and Staff
Technology is often promoted as an empowering tool that can help faculty work more efficiently and students understand more deeply.  In a response to a belief that faculty and students both want and need to use these technologies, many classrooms have been fortified with cutting-edge equipment. In addition, technology units, like ITS, are meeting the demand for consumption by continually increasing network bandwidth and offering access to upgraded cloud-computing services like virtual file storage and application hosting.  Meanwhile, pockets of faculty are successfully using a variety of technologies, including course management systems like OAK, to meet a student expectation for a level of technology use they can only assume to be true, as much of the research has not been able to accurately document them.
According to a 2010 Educause Quarterly article, "A Comparison of Student and Faculty Academic Technology Use Across Disciplines," authors Kevin R. Guidry and Allison BrckaLorenz identified some takeaways from their research on technology use by both faculty and students:
Students and faculty use course management systems much more frequently than any other technology.
Professional students use classroom response devices ("clickers") and Education students use e-portfolios more often than students in other fields use either.
Faculty in all disciplines rarely use blogs, collaborative editing tools, and games and simulations.
Students and faculty have different expectations and use technologies in different contexts, which can create tension and misunderstandings between the two groups.
During this Conversation on Teaching we will investigate some of the assumptions and beliefs we might hold regarding student expectations of academic technology. We'll also consider various potential conflicts and consequences around the issue, as well as brainstorm some possible ways to manage student expectations.