From the Director: Celebration of Learning in Review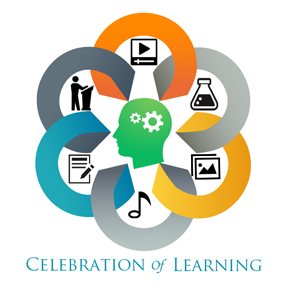 By Derek Bruff, CFT Director
Two weeks ago, the Center for Teaching held a Celebration of Learning, the final event in our "Students as Producers" theme year.  Through a series of workshops, panels, teaching visits, teaching guides, and blog posts this year, we have explored ways to help students become not just consumers of information but also producers of knowledge, engaged in meaningful, generative work in the courses they take.
For our end-of-year event, we wanted to show the campus what "Students as Producers" look like, and so the Celebration of Learning featured an exhibition of 25 student projects from all four undergraduate schools.  Here's just a sample of the student work on display:
As part of a course on the history of fashion taught by Alex Sargent, undergraduate Kelley Hines designed outfits that Marie Antoinette might have worn, outfits that reflected not only Marie Antoinette's style but the fashions of other contemporary cultures.
Troy Morrow, an undergraduate in Jeffrey Johnston's organic chemistry course, created an animation in PowerPoint designed to explain the concept of chirality in organic molecules using analogies, diagrams, and humor.
Undergraduates Kelsey Kaline and Sarah Sams developed a water conservation education program aimed at children, complete with cost analysis, as part of an environmental engineering course taught by Lori Troxel.
Julia Konrad and Chelsea Wigley, Master's students in an education course taught by Barb Stengel, created multimedia digital stories that explored social and philosophical aspects of education in the United States.
The energy level in Alumni Hall was very high as the students presented their projects, and I heard several of the students say how much they appreciated the chance to share their work beyond their individual classes.  I want to thank the students involved in the event for participating and thank their instructors and mentors for helping them produce such interesting projects.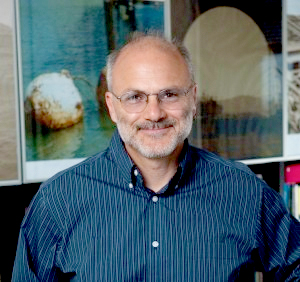 The Celebration of Learning also featured a keynote by Randy Bass, vice provost for education and professor of English at Georgetown University.  Randy challenged us to take a design approach to envisioning the university of the year 2030.  What kind of education will be needed at that moment of history?  He quoted Frank Levy and Richard Murnane, saying that the graduates of 2030 will need to be ready to work with new information and to solve unstructured problems—the kinds of things that computers won't be able to do.  To prepare students for this, Randy argued that we need to leverage what we know about high-impact educational practices along with educational technology (open content, adaptive tutoring systems, etc.) to create a new curriculum, one that integrates the formal undergraduate curriculum as we know it with the experiential co-curriculum, where many high-impact practices already exist.
If this sounds at all interesting, take some time to watch the entire keynote by Randy Bass.  It's full of great ideas and important questions.

The Celebration of Learning also served to celebrate the graduate students, post-docs, and faculty who completed CFT programs this year.  Our inaugural cohort of Blended and Online Learning Design (BOLD) Fellows presented the online learning modules they designed, implemented, and tested this year, and our SoTL Scholars shared their work in the scholarship of teaching and learning (SoTL).  We also recognized graduates of our Certificate in College Teaching program and this year's Junior Faculty Teaching Fellows.
Keep an eye on the CFT blog over the coming weeks for more highlights from the Celebration of Learning as we wrap up our "Students as Producers" theme year.