Thinking STEM, Teaching STEM: A Blog Series
By Vivian Finch, CFT Graduate Teaching Fellow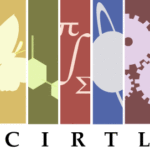 The CFT is in the ninth week of "Thinking STEM, Teaching STEM," a blog series that spotlights some of the videos produced at Vanderbilt for the CIRTL MOOC course, "An Introduction to Evidence-Based Undergraduate STEM Teaching." This course drew on the expertise of experienced STEM faculty, educational researchers, and representatives of university teaching centers.  As previously mentioned, the series will loosely follow the thematic trajectory of the course through the following topics:
Principles of Learning
Student Motivation
Inclusive Teaching
The Role of Lectures
Inquiry-Based Labs
If you would like to see other installments of this blog series, please click the tag "Thinking STEM, Teaching STEM" at the bottom of this post.  To access the videos featured in this series on YouTube, please the CFT's YouTube channel or go directly to our blog playlist here.
Student Motivation: Motivation and Persistence
Week 9: Student Motivation and STEM Persistence (Part 1)
Last week, we discussed classroom climate and the effects it can have on student motivation.  This week, we're looking at the factors that can influence student motivation and ultimately student persistence in STEM disciplines.  As instructors, we may have some ideas of factors that affect student motivation, especially if we reflect on the last few weeks of this blog series and on our own classroom experiences: classroom climate, accessibility, understanding student backgrounds, making content approachable, scaffolding classroom activities, etc.  Which factors, however, are influencing student persistence in STEM fields?  The answer to that question is a bit more complex.
In the following video, Dr. Mark Connolly, Associate Scientist at the Wisconsin Center for Education Research (University of Wisconsin – Madison), discusses the impacts of motivation for student persistence in the STEM disciplines.  He posits the central question: Why do so many undergraduates who start as math and science majors leave those majors by the time they graduate? Dr. Connolly cites a study (Seymour & Hewitt, 1997) conducted around this very question and notes that the study found that those students who were leaving STEM majors were disproportionately women and minority students.
Dr. Connolly states that factors that weren't high on students' lists of reasons to leave included: instructor's command of English language, class size, poor teaching by TAs, and quality of instructional facilities.  According to students, what were the highest ranking factors for leaving STEM majors?  Five factors ranked as most important: 1. A loss of interest in science in general, 2. The belief that non-STEM fields were more interesting, 3. Poor faculty instruction, 4. Curriculum overload, and 5. Rejection of STEM careers and lifestyles.  Dr. Connolly mentions that the first two reasons are not surprising and can often be a part of undergraduate study, but stresses the importance of the last three factors and their effects on persistence.
Moreover, Dr. Connolly notes that perhaps one of the biggest factors not mentioned by students, but noted by the study was the motivation behind student decision-making regarding STEM persistence: students expressed frustration, embarrassment, and a lack of belonging as part of their STEM classroom experience.
Stay tuned next week for Part 2 of motivation and STEM persistence!
Additional resources:
For more information and in-depth look at factors behind student motivation, please watch the video below, featuring Dr. Derek Bruff, Director of the Center for Teaching.  For more information on student persistence in STEM disciplines, please see consult the following:
Seymour, Elaine, and Nancy M. Hewitt. Talking About Leaving: Why Undergraduates Leave the Sciences. Boulder, Colo: Westview Press, 1997.