Thinking STEM, Teaching STEM: A Blog Series
By Vivian Finch, CFT Graduate Teaching Fellow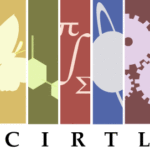 The CFT is now in the seventh week of the weekly blog series, "Thinking STEM, Teaching STEM," as a way to spotlight some of the videos produced at Vanderbilt for the CIRTL MOOC course, "An Introduction to Evidence-Based Undergraduate STEM Teaching," which drew on the expertise of experienced STEM faculty, educational researchers, and representatives of university teaching centers.  As previously mentioned, the series will loosely follow the thematic trajectory of the course through the following topics:
Principles of Learning
Student Motivation
Inclusive Teaching
The Role of Lectures
Inquiry-Based Labs
This week marks the start of the second topic in our series: Student Motivation.  If you would like to see other installments of this blog series, please click the tag "Thinking STEM, Teaching STEM" at the bottom of this post.  To access the videos featured in this series on YouTube, please the CFT's YouTube channel or go directly to our blog playlist here.
Student Motivation: Motivation and Learning
Week 5: Motivation Matters
One of the biggest challenges both undergraduate students and instructors potentially face in the classroom is motivation.  For students, motivation is a driving force behind how they engage with course material, fellow students, and the instructor.  The types of motivation driving students in a course can also affect their learning process, either in a positive or negative manner.  For instructors, student motivation can affect their ability to connect with students, impact classroom activities and teaching decisions, and affect classroom climate.
The affective domain, of which motivation is a part, is about how people (in this case students) feel, which can have big impacts on student learning and the classroom environment.  The underlying types of student motivation can stem from a variety of both intrinsic and extrinsic motivations.  Exploring and understanding some of these student motivations, especially intrinsic motivations, can help us help our students deepen their learning process.
In the following video, all of the Vanderbilt affiliated faculty featured so far in the series, Dr. Shane Hutson (Physics), Dr. Kathy Friedman (Biological Sciences), and Dr. Anita Mahadevan-Jansen (Biomedical Engineering) weigh in on how motivation manifests in their classrooms.
Each professor highlights specific student motivations present in their classrooms, which exhibit a wide range of motivation types and generate certain classroom behaviors, from deeply ingrained misconceptions to strategic learning habits to application of course material to conversations with peers.  The message across the board is the same: motivation matters.
Come back next week as we continue to discuss motivation and learning in the STEM classroom!
Additional resources:
For more information on student motivation and learning, please see the video below, featuring Dr. Derek Bruff, Director of the Center for Teaching.  For even more information on student motivation, please see the CFT's Teaching Guide on the subject here.