Thinking STEM, Teaching STEM: A Blog Series
By Vivian Finch, CFT Graduate Teaching Fellow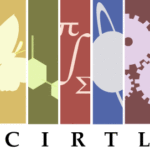 "Thinking STEM, Teaching STEM" is a blog series that spotlights some of the videos produced at Vanderbilt for the CIRTL MOOC course, "An Introduction to Evidence-Based Undergraduate STEM Teaching." This course drew on the expertise of experienced STEM faculty, educational researchers, and representatives of university teaching centers.  As previously mentioned, the series will loosely follow the thematic trajectory of the course through the following topics:
Principles of Learning
Student Motivation
Inclusive Teaching
The Role of Lectures
Inquiry-Based Labs
This week we're moving into a new topic: The Role of Lectures.  If you would like to see other installments of this blog series, please click the tag "Thinking STEM, Teaching STEM" at the bottom of this post.  To access the videos featured in this series on YouTube, please the CFT's YouTube channel or go directly to our blog playlist here.
The Role of Lectures
Week 15: Why Lectures?
A common image of a STEM college classroom is the lecture hall.  Everything about the lecture hall as a learning space promotes the lecture-based pedagogical approach: the space is often large, the fixed stadium style seats all face forward, there is a projector and screen towards the front of the space.  This space is built around the idea that lecture-based instruction is a preferred teaching method in undergraduate STEM education.  Evidence-based research, however, doesn't necessarily support this preference.
In the following video, Dr. Derek Bruff, Director of the Center for Teaching, discusses research that suggests STEM classrooms would benefit more from building active learning exercises into classroom time rather than strictly adhering to the traditional lecture format.  Additionally, Dr. Bruff poses (and explores) the following question: Given the research on active learning, why do you think lectures are so common in the undergraduate STEM classroom?
When we examine our own personal and disciplinary preferences for the lecture format, we find that among many reasons, our familiarity with lectures from a classroom perspective and an academic conference perspective plays a large role in determining how we approach our own teaching and classrooms.  However, if we take evidence-based research on active learning into account, we must ask the question: What role should lectures play in undergraduate STEM teaching?
Stay tuned next week as we seek to answer this question and dig deeper into lectures and the STEM classroom!
Additional resources:
For more information on lectures and active learning techniques, check out the Center for Teaching's guide here.  Also see the Harvard University's Derek Bok Center for Teaching and Learning suggestions here on how to make lectures more participatory.
Freeman S, SL Eddy, M McDonough, MK Smith, N Okoroafor, H Jordt, and MP Wenderoth. (2014). "Active Learning Increases Student Performance in Science, Engineering, and Mathematics". Proceedings of the National Academy of Sciences of the United States of America. 111, no. 23: 8410-5.
Bligh, D. A. (2000). What's the use of lectures?. San Francisco: Jossey-Bass.