Thinking STEM, Teaching STEM: A Blog Series
By Vivian Finch, CFT Graduate Teaching Fellow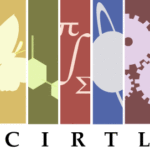 "Thinking STEM, Teaching STEM" is a blog series that spotlights some of the videos produced at Vanderbilt for the CIRTL MOOC course, "An Introduction to Evidence-Based Undergraduate STEM Teaching." This course drew on the expertise of experienced STEM faculty, educational researchers, and representatives of university teaching centers.  As previously mentioned, the series will loosely follow the thematic trajectory of the course through the following topics:
Principles of Learning
Student Motivation
Inclusive Teaching
The Role of Lectures
Inquiry-Based Labs
If you would like to see other installments of this blog series, please click the tag "Thinking STEM, Teaching STEM" at the bottom of this post.  To access the videos featured in this series on YouTube, please the CFT's YouTube channel or go directly to our blog playlist here.
Inquiry-Based Labs
Week 18: A Case Study in Biological Sciences
Last week, we mentioned the valuable role students play in an inquiry-based lab.  Student-driven questions and research can be powerful motivators for both students and instructors.  These opportunities can be structured in a variety of different ways in the STEM classroom, from experimental design to a literature review that helps generate student research questions to conducting authentic research.  What does that actually look like when inquiry-based approach is thoughtfully and intentionally implemented into a lab from beginning to end?
In the following video, Dr. Cynthia Brame, Assistant Director at the Center for Teaching and Senior Lecturer in the department of Biological Sciences here at Vanderbilt University, introduces an example of an inquiry-based lab in a Biological Sciences course with students who have previously taken science coursework.  Undergraduate students, Gabrielle Santiago and Peter Oakes, Charles Sissom, Vanderbilt University Biological Sciences Lab Staff, and Dr. Steve Baskauf, Lab Director at Vanderbilt University, all reflect on the structure of the lab and learning goals: from reading the literature to generate research questions to presenting conference posters to their peers and the Biological Sciences faculty at the end of the semester.
What do you think were the components that the instructors and students identified as being most influential for student learning?  If you were to compare this case study with the one from last week, what are the similarities differences you notice between both labs?  What do you think are the defining components of an inquiry-based lab approach from this comparison?
Let's see how your ideas match up to what research tells us about inquiry-based labs and then evaluate both this week's and last week's case studies further:
Stay tuned next week (our final week in the series) as we think about how to assess an inquiry-based lab!
Additional Resources:
For more ideas on creating research opportunities into your lab or course, check out the CFT's Teaching Guide on Incorporating Research into Science Courses.
Also consult the CIRTL website for more ideas on including research in your STEM classroom.