CFT Helps to Develop a Free Online Course on Undergraduate STEM Teaching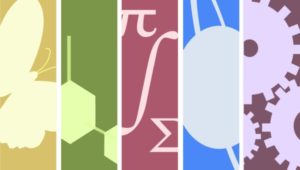 "An Introduction to Evidence-Based Undergraduate STEM Teaching" is an open, online course designed to provide future STEM faculty—graduate students and post-docs—with an introduction to effective teaching strategies and the research that supports them. The goal of the eight-week course is to equip the next generation of STEM (science, technology, engineering, mathematics) faculty to be effective teachers, thus improving the learning experience for the thousands of students they will teach.
The free course was developed by staff at the Vanderbilt Center for Teaching (CFT), in collaboration with the CIRTL Network and the Vanderbilt Institute for Digital Learning. The fall session of the course runs September 28 through November 19.
This is the second offering of the course. To read about the first offering and about the changes made to the course for this fall, see CFT Director Derek Bruff's blog post, "Version Two: Revising a MOOC on Undergraduate STEM Teaching."