Dept. of Chemistry's Colloquium Series Features Brian Coppola on March 28th
Real Work is Better than Homework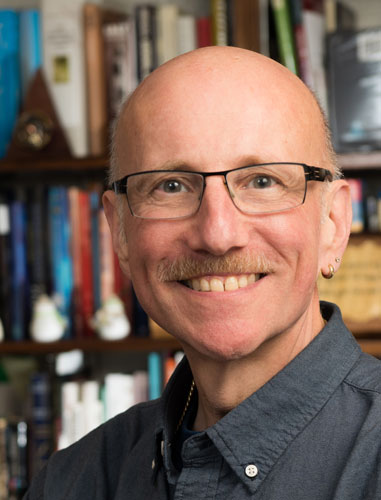 Dr. Brian Coppola, American Chemical Society Fellow and 2009 CASE/Carnegie US Professor of the Year will give a Chemistry Department Colloquium Monday, March 28, 4:15-5:30 in Stevenson Center 5211.
Prof. Coppola is well known for his work in Instructional development; the abstract for his talk and two relevant recent publications are listed below. Dr. Michelle Sulikowski will be hosting Prof. Coppola and invites requests for individual or group meetings with Dr. Coppola; email michelle.m.sulikowski@vanderbilt.edu.
Real (or authentic) work has purpose, is defined by its own results, considers its audience, involves editing and feedback, often involves collaboration, and results in constructed meaning and a polished product. In the academic world, a research publication is an excellent example of real work. We have generalized the concept of "real work" and developed a set of instructional design principles that we think anyone can use to move academic assignments from the realm of homework to that of real work. In this presentation, I will provide an overview of these real work principles, provide numerous examples of these in the area of organic chemistry, and include, perhaps most importantly, the mechanism we use to enable faculty to pursue their instructional development ideas.
Relevant publications

Coppola, B. P. "Do Real Work, Not Homework" In, Garcia-Martinez, J.; Serrano-Torregrosa, E., Eds. Chemistry Education: Best Practices, Opportunities and Trends. Weinheim, Germany: Wiley-VCH, 2015;pp. 203-257.

Coppola, B. P. "Advancing STEM teaching and learning with research teams" In Baldwin, R., Ed. "Improving the Climate for Undergraduate Teaching and Learning in STEM Fields" New Directions in Teaching and Learning (No. 117) San Francisco: Jossey-Bass; 2009; pp. 33-44.