Need Help Using Brightspace as you Plan for Fall Classes?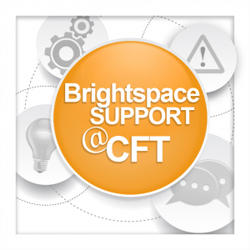 As you prepare your fall courses, keep in mind all of the Brightspace resources we offer here at the Center for Teaching.
If you prefer to peruse our on-demand resources on your own, we have a growing list of frequently asked questions that include step-by-step instructions and screenshots.
If you want to sit down with one of our knowledgeable instructional technologists face-to-face, we offer in-person consults year round, including the summer months! Just email us at Brightspace@vanderbilt.edu to request an appointment.
If you think one of our group workshops might be for you, keep your eye on this space. In July, we will announce our schedule of workshops and drop-in hours for the fall semester, including daily offerings in the month of August!
Finally, if you have a group of faculty in your program who would like Brightspace training or drop-in support in your space, let us know. We often take our team on the road to meet with faculty across campus, and we would be happy to work with you.
Please reach out if you need support. If we don't already have an offering that will work for you, we would love the opportunity to work with you  to get you the Brightspace support you need to make the most out of your online course components.