Teaching Innovations at Vanderbilt: Dana Kan and Low-Stakes Retrieval Midterms
By Faith Rovenolt, CFT undergraduate intern
I love interviewing professors for this blog series; every time I do it, I learn something new. Speaking with Dr. Dana Kan, an Assistant Professor in the Department of Hearing and Speech Sciences at Vanderbilt University Medical Center, I learned that classroom acoustics constitute an important aspect of the learning environment. I also came to appreciate Kan's use of a non-graded midterm in the course MDE-5392: Teaching Children with Hearing Loss to Listen and Speak: Early Childhood Development.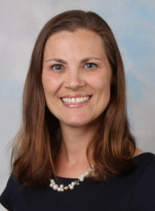 Kan mainly grades her course on a series of assignments, ranging from case studies and reading responses to more open-ended projects that prompt students to take class material and translate it into a real-world application. All three years she has taught this course, she hasn't felt that it lends itself to a traditional exam. Rather, during typical midterm season, Kan instructs her students to bring in three different color pens. The next week, she hands them a midterm. It's unlike other midterms in that she won't grade it—its purpose is to let students check their knowledge.
With their first pen color, students go through the exam and answer everything they can from memory, as one would a typical graded exam. Then, the students go through with a second color and add or change their responses to questions after consulting the textbook, class materials, and notes—essentially everything except Google. Lastly, after students finish, they are paired together and use their third color pen to note changes or additions made by consulting each other.
Kan always finds "all three pen colors on there somewhere." Even though her students are well-engaged, this midterm helps them see what they know and what they don't know as well, reflecting the reality of a rigorous graduate program in which students are learning new, important information at a rapid clip. Though Kan doesn't grade the midterms, she does read through each of them. This not only may motivate students to still do their best, but it also shows Kan areas of confusion or misunderstanding in the course.
This sort of low- or no-stakes memory retrieval has been shown to be highly valuable both for building memory and for building the kind of understanding that helps students apply their knowledge. Kan has incorporated it throughout the course: at the beginning of each class, Kan has students recall what they learned last week. Kan's final also reflects her goal to focus on students learning the material, with a traditional exam replaced with a Jeopardy-style game that reviews both knowledge and application.
Part of what makes this course and its exercises beneficial to students is its interdisciplinary nature. The course contains Master of Education of the Deaf, Master of Science in Speech-Language Pathology, and Doctor in Audiology students. It is also an introductory class and so this is the first class of its nature some of her students will take. This allows all three kinds of students to draw upon each other and benefit from their knowledge bases.
In the past, Kan hadn't told students that there would be this "midterm", but this year she did in the hopes it would help students prepare to recall information more. The results from this year will determine if she does that in the future, but regardless, she plans to continue using this teaching innovation.
.
---