Teaching Innovations at Vanderbilt: Chad Carpenter and Multi-Step Class Problem Solving
By Faith Rovenolt, CFT undergraduate intern
During Spring 2020, the Teaching Innovations at Vanderbilt blog series will highlight teaching innovations that CFT staff have implemented and evaluated in their own courses.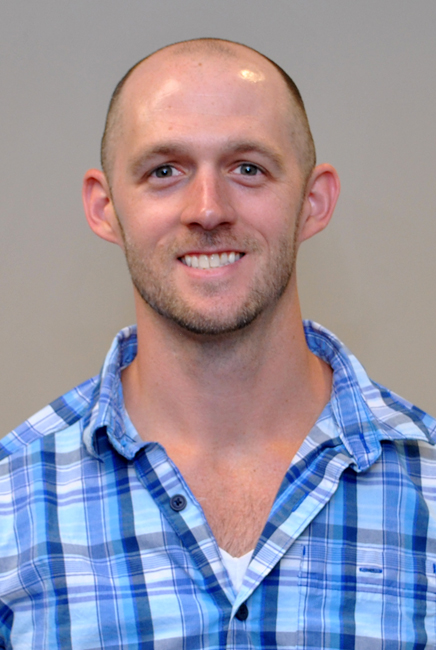 In teaching quantitative courses, it can be easy to fall into the trap of creating plug-and-chug problems for students. However, Chad Carpenter, a CFT Graduate Teaching Fellow, has used a different approach to teaching problem-solving in Mechanical Engineering courses he has taught. Carpenter has students work, both on their own and with other students, through a multi-step problem paired with the day's lecture.
One to two times a semester, Carpenter gives students a handout at the beginning of class with a multi-step problem on it. The knowledge needed to complete the problem is presented in that day's class. Carpenter lectures for 10-12 minutes and then instructs students to work on step 1 of the handout on their own for 3-4 minutes. Carpenter then lectures again for 10-12 minutes and then has students work together in groups on the second step of the problem. Carpenter lectures again for a final time and students work on the third part of the problem. However, instead of working with students from their last group students form groups with one person from each of the previous groups, similar to a jigsaw activity. Here, students get a little surprise as they realize they've all been working on similar problems with different data sets. Carpenter does this in order to ask a higher order thinking question such as having students evaluate whose data set represented the most efficient system or something similar. There are benefits from structuring a class around an activity like this:
The handout primes students to look for what they need in the lecture to help them focus and connect what they're learning to how to apply it immediately
Students have the opportunity to work both independently and in groups.
The group work allows students to:

collaborate
check their work from step 1
solidify group mentality/class culture
engage in peer instruction where students can learn from/clarify with others in a less intimidating way than asking a professor during a lecture
So far, Carpenter has gotten good responses from students. In the future, he would want to do this for other topics but is still finding and developing appropriate questions. This kind of structure could work well for a lot of other classes, particularly those focused on complex problems. Given Spring 2020 conditions, it's also interesting to think about how it could be adapted for an online setting.