Learning Community Focusing on the Needs of LGBTQI+ Students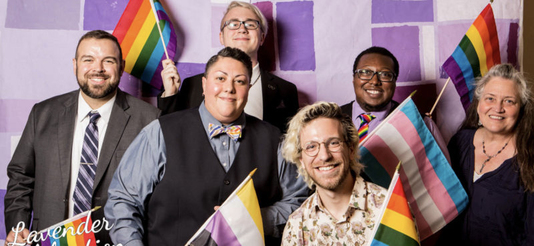 This year, the CFT and the KC Potter Center for LGBTQI Life hosted a learning community on ways faculty can better support the needs of LGBTQI+ students.  Over twenty participants met throughout the year to explore LGBTQI+ student's experiences inside and outside the classroom, to discuss scholarly literature on strategies for inclusion, and techniques of integrating these strategies into our teaching and mentorship.
Thanks to all who participated so eagerly to support LGBTQI+ students across campus and to learn from one another's powerful experiences, and especially to Stacy Simplican, Brenda McKenzie, Vanessa Beasley, Lyndsey Godwin, Alison Hammer, and Franklin Ellis for providing such caring and thoughtful guidance for all.  We also wish to express great gratitude for the tireless dedication and generosity of spirit of co-collaborators Rob Nelson, Catherine McTamaney, and Leah Roberts. All of you are helping to build systems of inclusion and support that extend to all corners of campus life.
---
.
.
.
.
.