Thinking STEM, Teaching STEM: A Blog Series
By Vivian Finch, CFT Graduate Teaching Fellow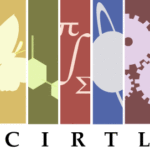 The CFT is in the twelfth week of "Thinking STEM, Teaching STEM," a blog series that spotlights some of the videos produced at Vanderbilt for the CIRTL MOOC course, "An Introduction to Evidence-Based Undergraduate STEM Teaching." This course drew on the expertise of experienced STEM faculty, educational researchers, and representatives of university teaching centers.  As previously mentioned, the series will loosely follow the thematic trajectory of the course through the following topics:
Principles of Learning
Student Motivation
Inclusive Teaching
The Role of Lectures
Inquiry-Based Labs
This week, we're moving into a new topic: Inclusive Teaching.  If you would like to see other installments of this blog series, please click the tag "Thinking STEM, Teaching STEM" at the bottom of this post.  To access the videos featured in this series on YouTube, please the CFT's YouTube channel or go directly to our blog playlist here.
Inclusive Teaching
Week 12: The Path to Inclusive Teaching
This week we're examining the difficulties that can lie on the path to inclusive teaching, especially for new or future instructors.  So what is inclusive teaching?
Inclusive teaching in higher education refers "to the ways in which pedagogy, curricula and assessment are designed and delivered to engage students in learning that is meaningful, relevant and accessible to all. It embraces a view of the individual and individual difference as the source of diversity that can enrich the lives and learning of others." (Hockings, 2010)
Sometimes, however, we may not always be aware of how our pedagogical decisions, especially those in the classroom, are affecting our students.  The following video is a dramatization of a Physics Teaching Assistant on the first day of class, featuring Trey Mack, a Vanderbilt University Astronomy Graduate Student, acting out some problematic situations that can happen and have happened in STEM classrooms.  Take note of the problems you identify in the video.
As you can tell, this comes close to a first day worst case scenario in terms of inclusive teaching.  How many problems did you identify?  How would you have done things differently? Why? How would you have prevented some of the problems that came up?
In the two videos below, Trey Mack and Dr. Alice Pawley, Professor of Engineering Education at Purdue University, discuss the issues in the dramatization of the Physics TA on the first day of class.  See how your responses match up with what they say.
Stay tuned next week as we delve deeper into inclusive teaching and the classroom!
Additional resources:
The Center for Teaching's theme this year is "Teaching, Difference, and Power", which has focused on increasing inclusivity in the classroom.  We have organized both faculty and graduate student learning communities around this theme ( to see our graduate learning community program, click here).  To see more of our theme-related initiatives, click here.  Additionally, we are gearing up for our end of the year symposium on "Teaching, Difference, and Power" on April 21st at 2pm.  Learn more about it here and join us!
For more information on inclusive teaching, please see the CFT's teaching guide on Increasing Inclusivity in the Classroom.
For more case studies on inclusive teaching, check out the CIRTL Network's resources.
Hockings, C. (2010) Inclusive learning and teaching in higher education: a synthesis of research. York: Higher Education Academy.