Thinking STEM, Teaching STEM: A Blog Series
By Vivian Finch, CFT Graduate Teaching Fellow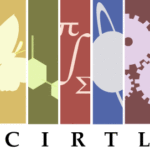 "Thinking STEM, Teaching STEM" is a blog series that spotlights some of the videos produced at Vanderbilt for the CIRTL MOOC course, "An Introduction to Evidence-Based Undergraduate STEM Teaching." This course drew on the expertise of experienced STEM faculty, educational researchers, and representatives of university teaching centers.  As previously mentioned, the series will loosely follow the thematic trajectory of the course through the following topics:
Principles of Learning
Student Motivation
Inclusive Teaching
The Role of Lectures
Inquiry-Based Labs
If you would like to see other installments of this blog series, please click the tag "Thinking STEM, Teaching STEM" at the bottom of this post.  To access the videos featured in this series on YouTube, please the CFT's YouTube channel or go directly to our blog playlist here.
Inclusive Teaching
Week 14: Higher Education Research on Classroom Inclusivity: A Case Study
What does it look like to research inclusivity in STEM classrooms? Research on inclusivity in higher education can range from discipline specific approaches to perspective-based approaches.  In the case of Dr. Alice Pawley, Associate Professor of Engineering Education at Purdue University, and the Feminist Research in Engineering Education (FREE, formerly RIFE) group, gender is the primary research lens for social analysis and social change in engineering education.
In the following video, Dr. Pawley is interviewed by Trey Mack, Vanderbilt University Astronomy Graduate Student, on the research conducted by the FREE group, research types in engineering education, the School of Engineering Education at Purdue University, and questions of difference and their respective issues in engineering education both at an institutional level and in the classroom.
How do Dr. Pawley's observations on questions of difference in engineering education play out in your discipline?  How are you attempting to increase inclusivity in your classroom and address some of the systematic problems Dr. Pawley mentions?
Stay tuned next week as we move to the role of lectures in the STEM classroom!
Additional resources:
For more examples of research on inclusivity and diversity in higher education, see the Journal of Diversity in Higher Education.
For more information on inclusive teaching, please see the CFT's teaching guide on Increasing Inclusivity in the Classroom.
For more case studies on inclusive teaching, check out the CIRTL Network's resources.