Digital Timelines, a Conversation on Digital Pedagogy, April 4th
Digital Timelines

Monday, April 4, 2016
12:10 to 1:00 p.m. (lunch provided)
Robert Penn Warren Center for the Humanities

Remember those timelines you saw in your history textbook back in middle school? Today's digital timelines do far more than present a static, linear progression of dates and names. Online, interactive timelines support visually rich displays of information—text, images, multimedia, hyperlinks, even geospatial data—using spatial arrangements, categories, and color schemes to convey meaning. And thanks to tools like Tiki-Toki and TimelineJS, you and your students can produce your own online, interactive timelines with relative ease, even collaborating on a single, shared timeline.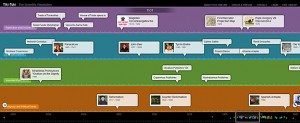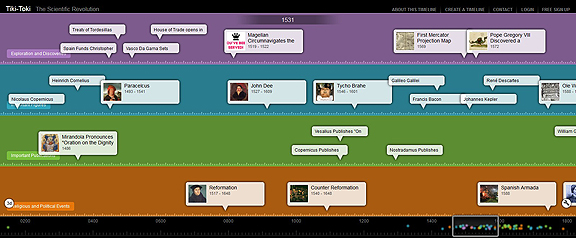 In this conversation, we'll hear from three instructors about ways their students are creating, analyzing, and sharing timelines to understand events in their historical contexts, to identify themes and relationships among events, and to construct historical arguments. Panelists include Elizabeth Meadows, Senior Lecturer in English; Bryan Lowe, Assistant Professor of Religious Studies; and Jonathan Redding, PhD student in religion.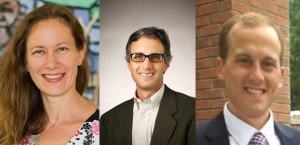 The panel will be moderated by Derek Bruff, Director of the Center for Teaching. Elizabeth and Bryan participated in a working group on digital timelines organized by the Center for Teaching this year. Read more about the working group on Derek's blog.
This event is part of Conversations on Digital Pedagogy, a series organized by the Center for Teaching and the Vanderbilt Institute for Digital Learning. The series provides an opportunity for the Vanderbilt teaching community to learn from each other as they explore creative and effective uses of educational technology in their teaching. More information on the series, including past events, is available here.