Pivoting to remote teaching and learning: Community health clinical hours from a distance through a weekly newsletter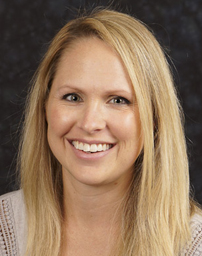 Brittany Haskell is a Nursing faculty member who is engaged in the CFT's Junior Faculty Teaching Fellowship this year. She teaches in the Community Health course series, which requires that students engage in a particular number of clinical hours. During the transition to remote teaching and learning this spring, Brittany and her colleagues worked with their students to find creative ways for students to engage in their required clinical interaction from a distance.
---
"My community health nursing students have done a wonderful job pivoting during the transition to remote learning. During the year, the students create, implement, and evaluate a quality improvement project in a community setting. The students had created and implemented a project to provide one-on-one health information for women in the first month of recovery from substances, including sleep hygiene, meditation, parenting skills, coping skills, and women's health. Due to their inability to continue this project in person, the students decided to create a weekly newsletter for staff, former clients, and stakeholders at the agency using those same topics as a foundation. They also created one page handouts for therapists to use during sessions. I included an example of one of our newsletters below."
Please note that the Junior Faculty Teaching Fellows program is accepting applications until April 30. For more information and access to the application, see this page.