CFT 25th Anniversary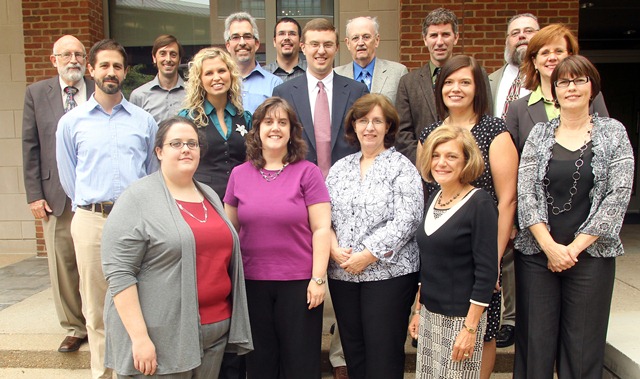 On September 8 and 9, 2011, the Center for Teaching hosted a series of events to celebrate 25 years at Vanderbilt University. Shown above, many former staff returned to Vanderbilt to celebrate alongside current staff, and Chancellor Zeppos joined more than 80 individuals at the CFT's keynote on September 8.
"Over the years it has struck me as how important it is to systematically – with all the resources and intellect of the university – to really create a Center for Teaching. So it's great to be celebrating 25 years." – Chancellor Zeppos in his opening remarks September 8, 2011.
The keynote, provided by former CFT Director Ken Bain, challenged attendees to consider new ways to foster deep learning in their classrooms. Bain discussed how to use 'expectation failures', how current classroom practices impact deep learning, and provided many thought-provoking examples of exceptional teaching.
"People learn deeply when they engage problems that they personally find important, intriguing, or just beautiful." – Ken Bain in his keynote presentation, How to Foster Deep Learning on September 8, 2011.
The following day, attendees at the CFT's Symposium on the Future of Teaching grappled with specific challenges impacting Vanderbilt; including the economy, technology, and social responsibility. Outcomes from conversations at the symposium will be evident in the coming years at the Center for Teaching.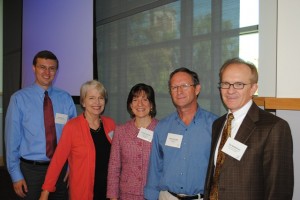 Faculty panelists Marshall Eakin, Cynthia Paschal, and Cecelia Tichi joined Tim McNamara and the CFT's Derek Bruff, Joe Bandy, and former director Allison Pingree in discussing these challenges with faculty, staff, graduate, and undergraduate students throughout the day while graphic notetakers recorded the conversations as they occurred.
In the weeks following the 25th Anniversary events, several blog posts have been written about the event, including these: