Preparing for Fall 2020: Resource Overview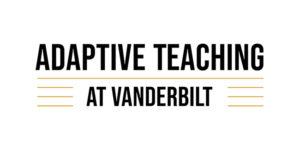 The Center for Teaching is making available a number of resources for faculty and other instructors as they prepare for what is likely to be a challenging fall semester. Some instructors will be teaching fully online, while others will be teaching in-person with some students in the classroom while masked and physically distanced and other students participating remotely. Final exams in many schools are planned to be online, and there's a chance that instructors will have to pivot their courses online even earlier if conditions warrant it.
The fall will require a kind of adaptive teaching, with course designs and lesson plans that can respond to changing teaching contexts and changing student needs. Bearing in mind that no one has ever taught under these conditions before, we hope that the following resources, programs, and services will be helpful to the Vanderbilt teaching community as they look ahead to the start of classes. If we approach our teaching this year with creativity and determination and collaboration, we can make the most of this challenging situation.
---
Online Course Development Resources –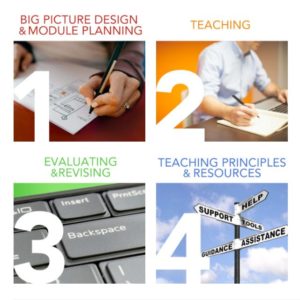 This site is designed to help faculty and other instructors design, teach, and revise their online courses, drawing on research, best practices, and existing resources from the Center for Teaching and around the web.
There are two ways to engage with the resources on the new site: as a self-paced course, in which the site walks you through the course development process and provides you with information on a range of tools commonly used to teach online, or as an on-demand resource for questions on specific topics.
The Online Course Development Resources site is edited and written by Stacey Johnson, CFT assistant director for educational technology, with contributions from the CFT's 2019-2020 learning community on online teaching and with web design by Rhett McDaniel, CFT assistant director for digital media.
---
Teaching Workshops  –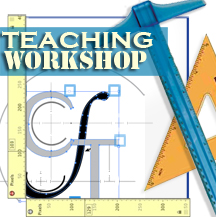 For faculty and other instructors looking for a lot of ideas for teaching this fall in a short amount of time, the Center for Teaching is offering a variety of Teaching Workshops in August. Here are some of the workshops we have planned:
An Introduction to Online and Hybrid Teaching – This workshop provides an introduction to promoting both asynchronous and synchronous interactions in your fall courses. The workshop includes a self-paced portion on Brightspace (about 2-3 hours of time) along with a 90-minute Zoom session that includes modeling of and practice with synchronous online teaching strategies.
An Introduction to Brightspace – In this hands-on workshop for people with little to no experience teaching online with Brightspace, participants will be oriented to Vanderbilt's course management system and learn how to accomplish common teaching tasks. This 90-minute Zoom session includes time for questions.
Leading Synchronous Online Discussions – This 60-minute Zoom workshop will provide a variety of techniques that can be used to facilitate discussion via Zoom and will model some of the techniques during the session.
Grades, Rubrics and Feedback in Brightspace – Participants in this 90-minute Zoom workshop will learn about the range of tools available in Brightspace to make assignments, grading and feedback more efficient and effective.
Inclusive Teaching – Using case vignettes, this 90-minute Zoom workshop will give participants the opportunity to explore practices of inclusive teaching that can improve their courses by engaging a wider range of voices and viewpoints, creating greater accessibility in activities and assessments, supporting classroom civility and productive conflict, and fostering a classroom culture that encourages deep learning and critical thought.
Each of our Teaching Workshops will be offered multiple times in August. See the Teaching Workshop page for details and to register for these and other workshops.
---
Brightspace Support –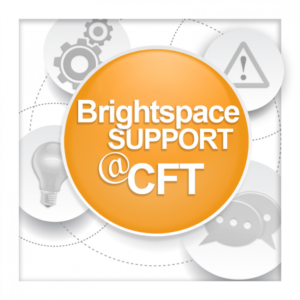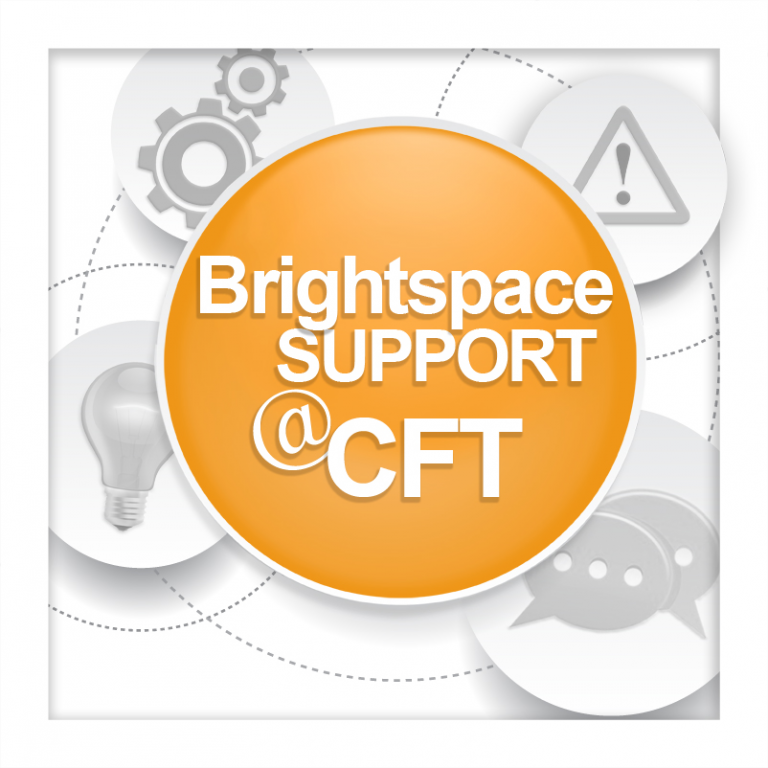 The Center for Teaching is the administrative home for Brightspace and provides support for those using Brightspace across the campus. The Brightspace team has expertise in a variety of tools found in the Brightspace platform. We'd love to help with understanding how to use Brightspace tools to maximize student learning, choosing appropriate tools for your course goals, structuring your gradebook, and much more!
There will be a number of Zoom workshops focused on using Brightspace tools in July and August including an Introduction to Brightspace for those who have never used Vanderbilt's course management system before, as well as workshops on Discussions and Grades, Rubrics, and Feedback. Learn more about our workshops and register here.
We encourage you to reach out to the Brightspace Team at brightspace@vanderbilt.edu as you develop your online or hybrid courses. Our Brightspace support website also has dozens of on-demand resources for using Brightspace, Zoom, Turnitin, and other tools that integrate with Brightspace. See also our resource page for Top Hat, another educational technology supported by the Center for Teaching.
---
On-Demand Resources – In addition to our extensive on-demand resources for Brightspace, Center for Teaching staff have written a number of teaching guides, blog posts, and other resources for instructors planning adaptive teaching for the fall.
Hybrid Teaching
Online Course Design
Teaching During a Pandemic
"Trauma-Informed Teaching During COVID-19." In this blog post by CFT graduate teaching fellow Leah Roberts, Leah shares advice for trauma-informed teaching this year, drawn from interviews with CFT BOLD Faculty Fellows.
Assessment
Tools and Technologies
---
One Button Studio –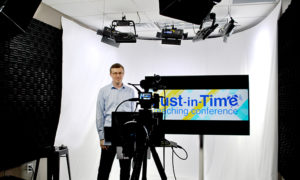 The One Button Studio is an automated, simplified video studio that can be used without any previous video production experience. The studio is equipped with a combination of special hardware and software that allows users to simply plug a flash drive into a USB port and push a button to start recording. All of the lighting, audio, and video equipment is already in place so no set-up is required.
Instructors planning to produce educational video for their fall courses are encouraged to use the Studio, which provides an easy way to create videos with quality sound and lighting. To learn more about the Studio or to sign up for a recording session, visit the One Button Studio page.
---
Online Course Design Institute –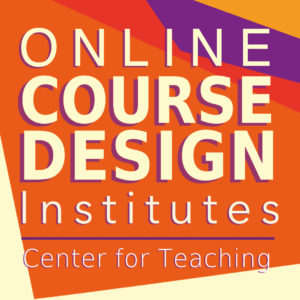 The institute is a two-week online experience intended to help participants prepare to teach an online course. During the institute, participants develop course plans for their upcoming courses, build one or more sample modules for their courses, plan strategies for helping their online students thrive, and learn about the affordances of online teaching tools. Participants work through a series of Brightspace modules learning through a course design process and meet several times each week via Zoom in small cohorts led by Center for Teaching staff or BOLD Faculty Fellows.
For those teaching online this fall, the institute provides a robust introduction to online teaching and a structured opportunity to begin planning online courses. For those teaching in-person courses this fall, read CFT director Derek Bruff's blog post "Adaptive Course Design: Preparing for Fall 2020," in which he argues that designing for online first puts instructors in a useful position to to practice adaptive teaching.
The Online Course Design Institute will be offered every two weeks all summer long. For more information or to sign up, visit the Online Course Design Institute page.
---
Online Course Visits –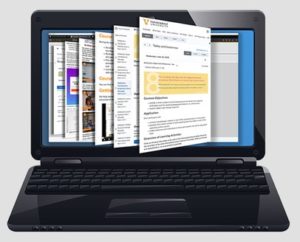 Seeing others teach can be a valuable way help us grow our own teaching practice. In hybrid and online courses, a significant amount of teaching is done digitally, in the way instructors organize their courses, communicate with their students, and foster student interaction. The Online Course Visits program is designed to allow Vanderbilt instructors to "visit" others' Brightspace courses to observe these features.
To observe a colleague's Brightspace course, sign up for one or more of the options listed on the Online Course Visits page. Visitors will be registered as guests in the selected course and thus able to log in and view the course organization and content. (Note that no student information will be visible to guests.) Some hosts have also offered to discuss their course design choices via Zoom.
---
Brightspace Course Templates –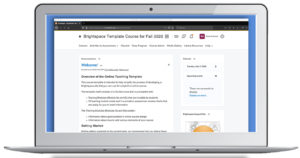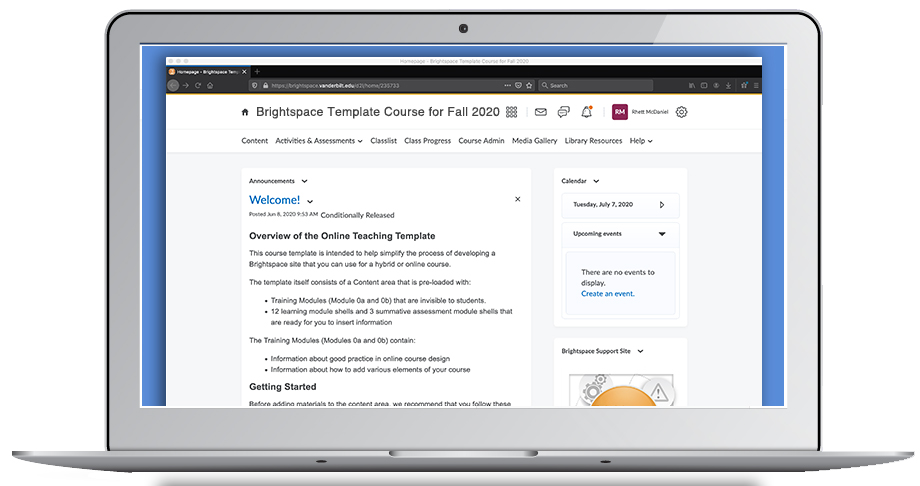 The Center for Teaching has developed an adaptable course template for online courses in Brightspace. The template is intended to help faculty and other instructors get a jump start on building their fall courses in Brightspace, while also modeling effective online course design.
If you are interested in learning more about the template to see if it might work for you, you can sign up for a one-hour workshop with instructional technologist Erica Brandon, part of the Center for Teaching's Brightspace support team. Erica will walk you through the elements of the template so you can use it effectively, then provide you with your own copy that you can use to build your online course in Brightspace.
---
iDesign Resources – 

Vanderbilt University has partnered with the instructional design firm iDesign to make available a number of services to help faculty and other instructors prepare for online and hybrid teaching this fall. iDesign services to be offered in the near future include:
a faculty resource hub in Brightspace,
a one-week "masterclass" introduction to online teaching, and
instructional design consultation services.
These offerings will supplement and extend the resources already offered by the Center for Teaching.
The summer 2020 iDesign Masterclass Series will be held from Monday, July 27, to Friday, July 31, with Zoom sessions from 11 a.m. to 12 p.m. Central each day. Information on accessing the new iDesign services, including the July 27-31 Masterclass Series, can be found on the CFT's iDesign Resources page.
---
Teaching Assistant Orientation –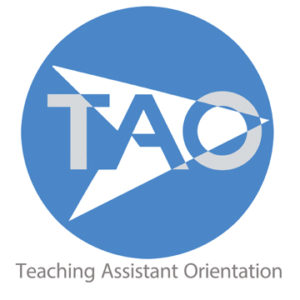 To assist new Teaching Assistants (TAs) as they prepare for their duties, the Vanderbilt University Center for Teaching offers its Teaching Assistant Orientation each August. This year, Teaching Assistant Orientation will be held remotely and will include a mix of synchronous and asynchronous activities spread across three days. New TAs will work in a small disciplinary cohort led by a Graduate Teaching Fellow or Teaching Affiliate to learn about the skills and knowledge needed to be an effective TA in face-to-face and online learning settings. Participants should plan to dedicate approximately 3 hours each day to complete all synchronous and asynchronous activities via Brightspace, Vanderbilt's learning management system.
For more information and to register, visit our Teaching Assistant Orientation page.
---
Teaching at Vanderbilt – The Center for Teaching's annual orientation for all new faculty members is called "Teaching at Vanderbilt." The orientation is an opportunity for new faculty to meet each other and to learn how the Center for Teaching can support them throughout their Vanderbilt careers.
For 2020, Teaching at Vanderbilt consists of a one-hour Zoom session on Tuesday, August 18th, along with an invitation for new faculty to participate in the various workshops the Center for Teaching is offering throughout August. This isn't our usual format, but this isn't a usual year.
The Zoom session will feature an overview of Center for Teaching programs, services, and resources, with a particular focus on offerings to help faculty prepare for the fall semester, and an opportunity for new faculty to ask questions about teaching this fall.
To participate in the orientation on Tuesday, August 18th, scheduled for 3-4 p.m., please register here.