A Conversation on Students as Producers: January 30th
The CFT's "Students as Producers" theme year continues on January 30th with a panel discussion exploring the theme as it plays out in the social sciences.  Panelists include Shaul Kelner, Associate Professor of Sociology and Jewish Studies, Leigh Gilchrist, Assistant Professor of the Practice in Human & Organizational Development, and Steve Wernke, Associate Professor of Anthropology.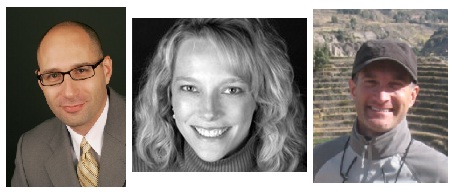 Students, particularly undergraduates, are often seen as "consumers" of knowledge, memorizing information delivered to them by professors during class and then simply repeating it back on exams and essays.  But we know that they can be "producers" of knowledge, as well, capable of generating meaningful, creative work, even within the confines of a semester-long course. This conversation will explore "production" activities that can be embedded in courses in the social sciences.

Thursday, January 30th
4:00 to 5:15 p.m. Center for Teaching
Facilitated by CFT Assistant Director Joe Bandy
All faculty, staff, and students are welcome. REGISTER NOW.